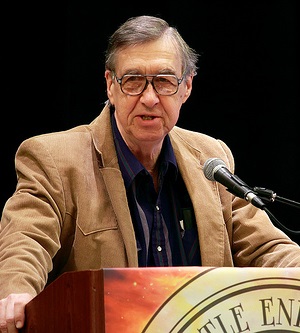 Dr. Charles Tart
Here is what previous participants have to say about this workshop
"A wonderful workshop, structured in a masterful way which has led me to change my whole understanding of meditation, and given me a path to being able to actually do it after nearly 40 years of trying this and that technique, only to get back into thinking again and deciding the technique was at fault and looking for yet another way... This is a wonderful concise course and the best meditation instruction I have ever received, and I will not hesitate to recommend it to friends and clients. I am so excited and energised by what I have learned! P.S I have also learned a really doable way to bridge my meditation experiences into everyday life with "sensing, looking, listening" – awesome!"
"This is the most practical workshop I ever have attended. Dr. Tart teaches with wisdom and compassion. He responded all our questions with great care, love and clarity. I enjoyed so much in reading his responses. It is a life changing experience for me."
"I have been familiar with Dr. Tart since reading two of his original books that I found excellent. I found this workshop one of the clearest expressions of these "methods"... More importantly, Dr. Tart touched me as a genuine and loving person, something not gleaned in the written word, and someone that depicts the fruit of the spiritual journey. I recommend this workshop to anyone interested in self discovery and living a meaningful and more true life."
"I took the course because (as a scientist interested in consciousness and what it means to be human) I have always admired Charles Tart and his work. I was pleased well beyond my expectations to have had his personal attention during this time. I did not expect to have such a warm and heartfelt connection."
"How a simple and short practice can be most effective to change the mood of the day into a lighter and brighter one!"
"Having the chance to work at my timing and pace with the material and practices works so well for me living overseas. I enjoyed the science married with spirituality and Dr. Tart's questioning mind reminded me to really own what I take into my life by questioning it thoroughly and honestly myself. Moving from that place into the Mindfulness teachings resulted in me owning my experience in a very tangible way."
"This is the first course I have taken with Glidewing. It is a very well put together web vehicle. I felt I was involved and engaged - not just navigating a web site and static content."
Register Now
Workshop Information
---
Mindfulness Meditation
With Dr. Charles Tart

March 11 - April 2, 2017
AGC Open House Special Offer: $195.00 (Save $100 off the regular enrollment fee)
Mindfulness is about learning to Wake Up
Do you often find yourself stressed or anxious? Do you feel that your life is a series of challenges with only brief respites in between? And no matter how hard you try, there always seem to be more problems for you to deal with? In our modern fast-paced society many of us feel this way. We can change this with a contemporary form of an ancient practice called Mindfulness Meditation. For centuries, various forms of this meditation have been used not only by spiritual practitioners for stilling the mind and attaining deeper wisdom and enlightenment but by many ordinary people looking for more understanding of and harmonious operation of their minds...
Today many scientific studies have demonstrated that forms of Mindfulness Meditation dramatically reduces stress and anxiety, creating instead deeper states of well-being and joyful peacefulness in a practitioner. Meditators have been shown to be happier, healthier and live longer than non-meditators; be more creative and deal with life challenges more effectively.
In this online workshop, the renowned author and scientist, Dr. Charles Tart, will share with you some of the most effective Mindfulness Meditation techniques. You practice them in the form of guided meditations at the end of each session and learn to use them on your own. Most importantly, emphasized by Dr. Tart, you will learn how to integrate these mindfulness practices into your every day life and apply them in the most challenging life-situations.
Throughout the workshop, Dr. Tart will be there to support you, provide personal advice and answer your questions.
JOIN DR. TART IN THIS ONLINE COURSE TO CHANGE YOUR LIFE FROM TOO MANY HURRIED, STRESSED-OUT, ROBOT-LIKE REACTIONS TOWARD A MORE OPEN, RELAXED, MINDFUL EXISTENCE.
Dr. Charles Tart, Professor Emeritus at the University of California, Davis, is a pioneer and a celebrated authority on mind and consciousness, author of dozens of scientific publications and books, including highly-regarded books on Mindfulness, including "Living the Mindful Life" and "Mind Science: Meditation Training for Practical People". Dr Tart is a long-practicing student of Buddhism and Gurdjieff scholar. A prominent scientist himself, as well as a spiritual practitioner, no particular religious/spiritual beliefs are needed to benefit from Dr. Tart's version of mindfulness training.
Three-week Online Workshop
Personal support and guidance from Dr. Tart
Practical Instruction presented with streaming video - no set class times
Downloadable guided audio exercises for your practice
All from the comfort of your own home
Benefits of Mindfulness Meditation:
Eliminates stress, anxiety and depression
Increases energy levels
Promotes relaxation and restful sleep
Guided Meditations at the end of each session
Improves creativity, effectiveness and productivity
Create a feeling of well-being and an overall happier outlook on life
At the physical level, Mindfulness Meditation:
Improves blood circulation
Aid in lowering blood pressure
Strengthen immune system
Improve brain function
Slow the aging process
Minimize pain sensitivity
Click here for detailed information about scientifically documented benefits of Mindfulness
Copyright © 2016 Glidewing - All Rights Reserved