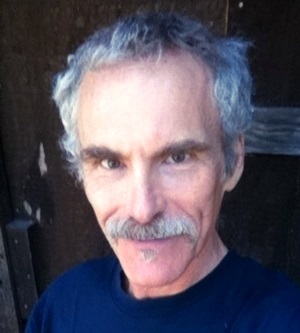 Ed Kellogg, Ph.D.
Biography
Ed Kellogg earned his Ph.D. in biochemistry from Duke University, did his postdoctoral work at U.C. Berkeley, where he later directed the program of the Air Ion Laboratory. He has authored over 100 papers in fields as diverse as the biochemistry of aging, bioelectricity, general semantics, lucid dreaming, parapsychology, voluntary controls, and the phenomenology of consciousness. He has published his scientific work in peer reviewed journals such as the J. Neurochemistry, the J. Biological Chemistry, the J. Gerontology, Nature, Photochemistry and Photobiology, Toxicology Letters, the J. Bioelectricity, and the International Journal of Biometeorology.
From 2002 to 2005 he created, organized, and hosted the International Association for the Study of Dreams online PsiberDreaming Conferences, and from 2020–2022 co-hosted IASD's Many Worlds of Lucid Dreaming with Robert Waggoner. He currently serves on the Lucid Dreaming Foundation's Board of Directors.
An adept lucid dreamer, Ed has studied lucid dreaming and its applications for over 30 years from the "inside-out," and has recorded and indexed well over 35,000 dreams, including hundreds of fully lucid dreams.
In respect to his own work, he writes: "I take a phenomenological approach to dreaming, in which I try to explore and to describe dreaming experience with a minimum of presuppositions as to its nature." Ed has done pioneering work in the areas of lucid dream healing, mutual dreaming, psychopompic dreaming, psi-dreaming, and the lucidity continuum, much of which Robert Waggoner featured in his groundbreaking book, Lucid Dreaming: Gateway to the Inner Self.
A frequent contributor to The Lucid Dream Experience, Ed has made most of his work freely available online on his academia.edu webpage. In 2016 he also contributed a chapter on "Out-of-Body Experiences and Lucid Dreams: A Phenomenological Approach," in the book Consciousness Beyond the Body: Evidence and Reflections, edited by Alex Defoe.
For more information about Ed's background and uniquely phenomenological approach to lucid dreaming, check out Robert Waggoner's LDE interview with him, "DreamSpeak: An Interview With Ed Kellogg, Ph.D." You can find most of his work freely available online at https://duke.academia.edu/EdKellogg.
Copyright © 2016-18 Glidewing - All Rights Reserved