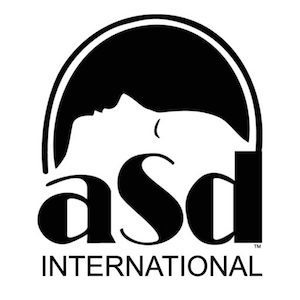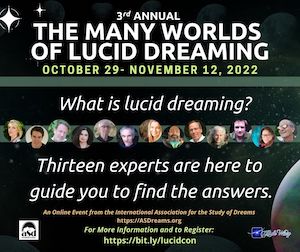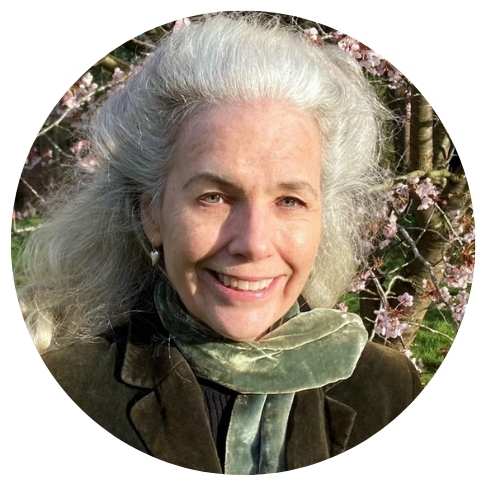 Melinda Powell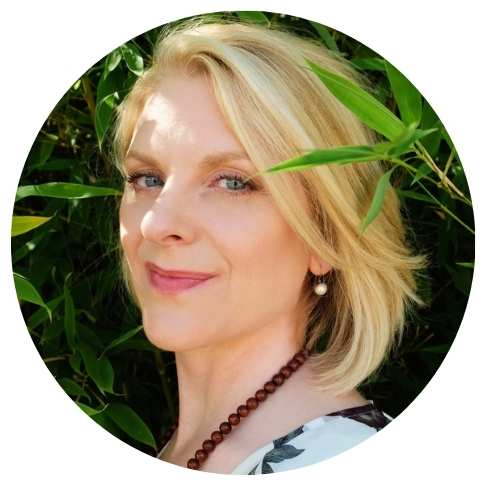 Angel Morgan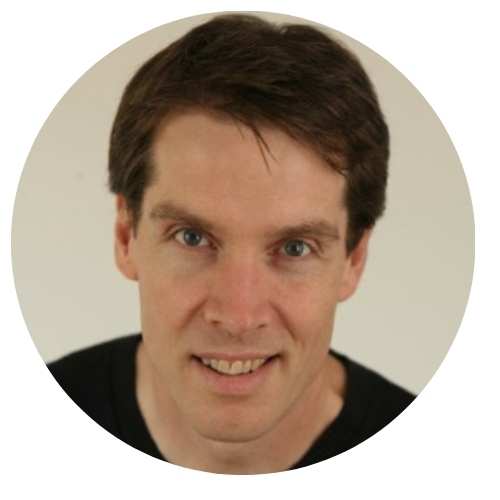 Craig Webb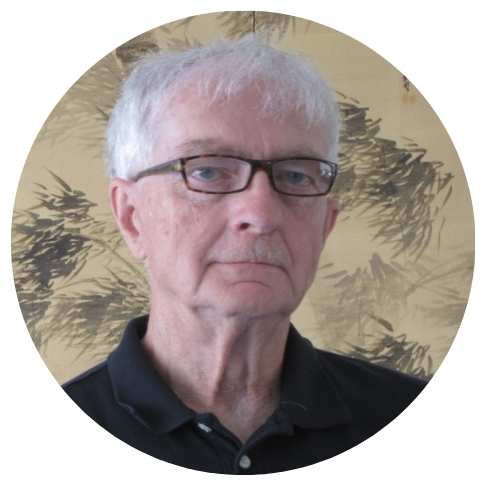 Dale Graff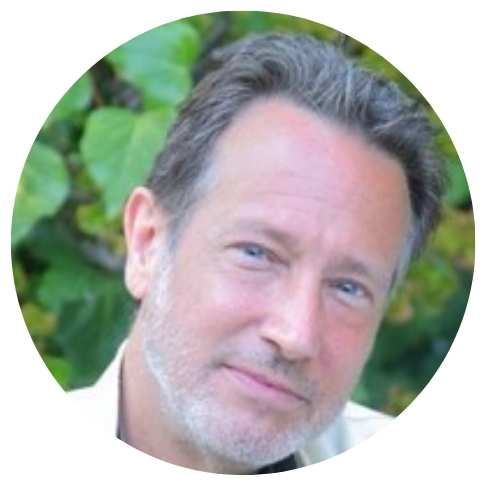 Daniel Oldis
Ed Kellogg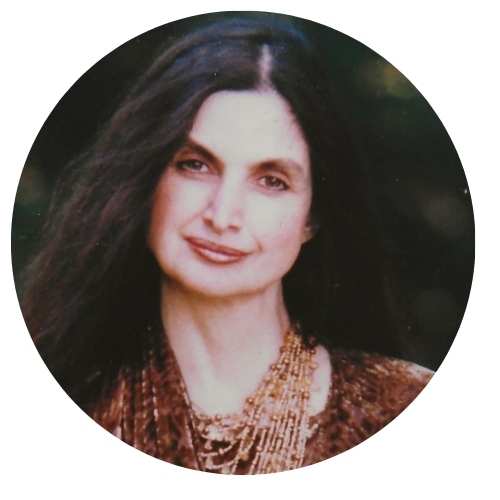 Janet Piedilato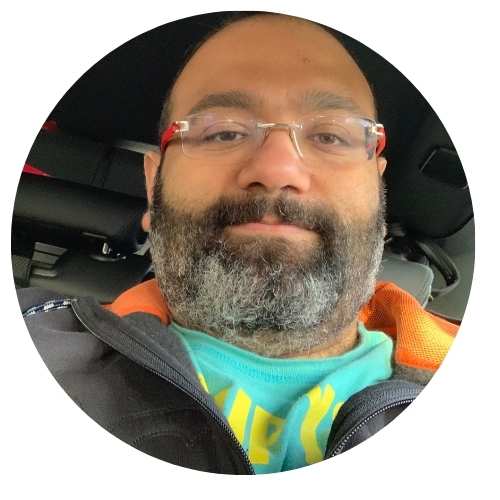 Karim Bou Said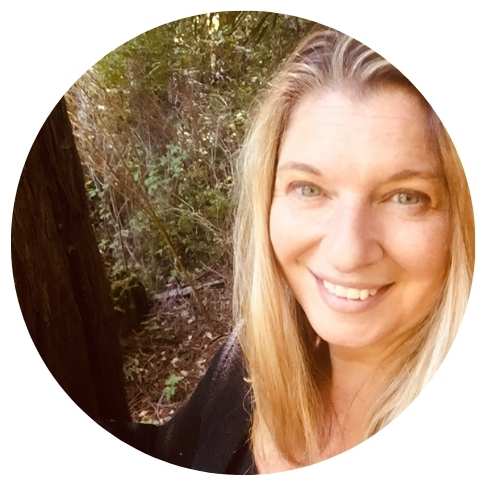 Linda Mastrangelo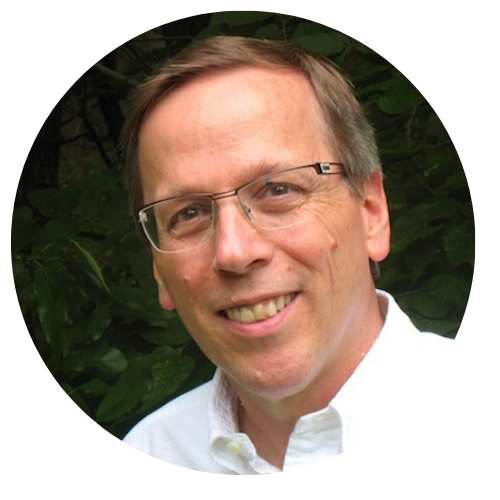 Robert Waggoner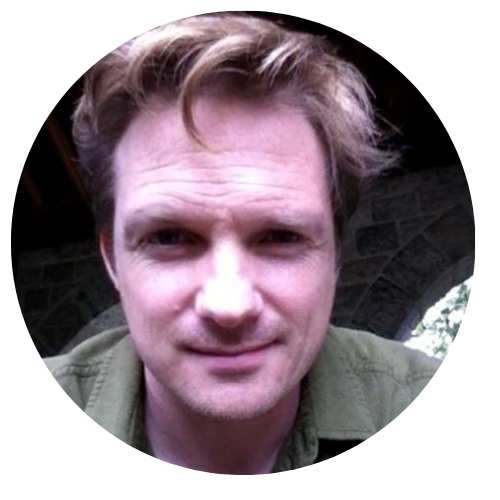 Ryan Hurd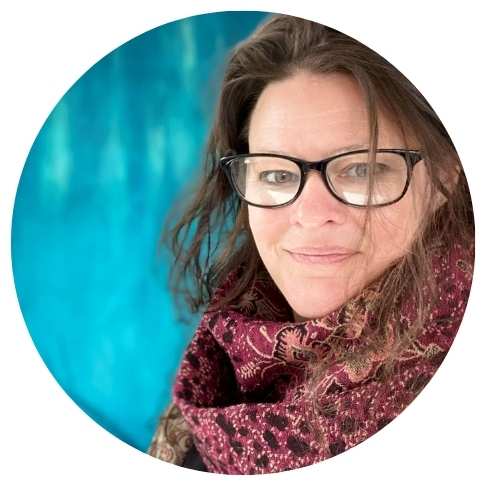 Sarah Jane Palmer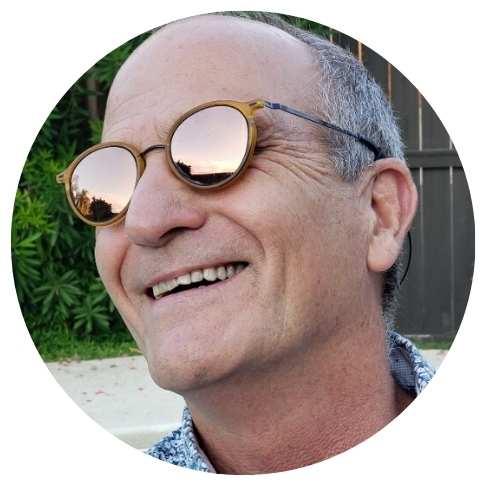 Scott Sparrow
The Many Worlds of Lucid Dreaming

Lucid Dreaming Online Conference
October 29 - November 12, 2022
An Online Event from the International Association for the Study of Dreams. Robert Waggoner and Ed Kellogg will act as co-hosts for this special event.
Workshop registration:

Conference attendee: $89.00
IASD Member: $79.00
Student or low income: $49.00
Optional add-on IASD Archives: $49.00

The IASD Archives are a collection of recordings of the live zoom presentations from the 2020 and 2021 IASD Lucid Dreaming Conferences. There are 10 presentations in total, from Bhaskar Banerji, Fariba Bogzaran, Bob Hoss, Clare Johnson, Melinda Powell, Scott Sparrow, Robert Waggoner, and Craig Webb.
---
To register, choose your registration options and click on the "Add to Cart" button for each of your choices, then follow the instructions on the following page or click on the "View Cart" button. Once we have processed your registration, we will complete your enrollment and send you further instructions by email.

You can also click here to enroll in the conference directly with immediate access to the conference site, using the Stripe payment system.

By registering for this conference I understand that I play an important role in helping to create an environment that honors the Principles of Community

For assistance, please write to us at programs@glidewing.com.
The International Association for the Study of Dreams will present its third annual online conference on The Many Worlds of Lucid Dreaming. The conference will offer presentations on the many facets of the lucid dreaming universe, ranging from practical "How To's" to explorations into psi, healing, philosophy, and spirituality, as well as the latest cutting edge scientific research.
Moreover, you will explore how to utilize the lessons of lucidity and bring them into your waking, day-to-day life so that you can live more lucidly. Naturally, bringing greater awareness into your waking life can lead to greater lucid dreaming. Similarly, learning how intent, expectation, beliefs and focus influence your lucid dreaming can give you liberating insights into how to use those same mental activities in your waking life - and consciously co-create a richer, deeper, more fulfilling life.
Many Worlds of Lucid Dreaming 2022
Presentation Schedule

Sat Oct. 29:
Melinda Powell Transformative Questions and Answers with the Lucid Void (+ZOOM Keynote)
Dale E. Graff Mind Movies, Lucidity and Future Memories

Sun Oct. 30:
Karim Bou Said Dream Alchemy: The art of transmuting Shadow in lucid dreams (workshop) (+ZOOM)
Ryan Hurd Lucid Postures: A new map of consciousness

Mon Oct. 31:
Angel Morgan, PhD The Lucid Dreaming Sender Effect

Tues Nov. 1:
Sarah Jane Palmer, MA Consciously Creating the Dream: Exploring the relationship between creativity and lucid dreaming (+ZOOM))

Wed Nov. 2:
Ed Kellogg, PhD Lucid Being and the Healing Matrix: A Workshop

Thurs Nov. 3:
Daniel Oldis, MA The Rise of Lucid Orders

Fri Nov. 4:
Craig Webb Lucid Living in this Waking Dream

Sat Nov. 5:
Linda Mastrangelo, MA, LMFT The Power of Place; A Lucid Dreamer's Travel Guide (+ZOOM)

Sun Nov. 6:
Free day

Mon Nov. 7:
Robert Waggoner Lucid Dreaming and the Layered Self (+ZOOM)

Tues Nov. 8:
Janet Piedilato, PhD Lucid Waking Dreaming as a Portal to Afterlife Communication (+ZOOM, prerecorded)

Wed Nov. 9:
Scott Sparrow, EdD, LMFT The Lucid Void (+ZOOM)

Thurs Nov. 10:
Free day

Fri Nov. 11:
No new presentations

Sat Nov. 12:
No new presentations

Sun Nov. 13 - 26:
Conference in READ ONLY Mode
Why attend the Lucid Dreaming Conference?
Practice lucid dreaming incubation techniques in a supportive environment
Discover how to maintain and prolong your lucid dreams
Learn effective techniques for moving within and manipulating a lucid dream
Resolve personal issues and blockages while aware in the subconscious
Lucidly access your own Inner Muse and wake with creative gifts
Experiment with the boundaries of your larger Self's knowing
Incorporate mental techniques from lucid dreaming into your daily life to elevate creativity and confidence
Learn how to open pathways to inner information, whether dreaming, lucid dreaming or waking
Seek spiritual knowledge and insight by experimenting with time/space, esoteric ideas and spiritual practices while lucid dreaming
Realize the Oneness - the inter-connected nature of consciousness
At the MWLD conference participants have an opportunity to explore a spectrum of lucid dreaming topics, AND to interact in depth with acknowledged experts and a host of other very experienced lucid dreaming participants for over two weeks. MWLD does not work the way online conferences do, which generally offer a variety of packaged video presentations, but where the possibilities for interactions between participants and presenters, if offered at all, seems extremely limited. At MWLD presentations consist primarily of text (in pdf files), although some presentations also include Zoom sessions, PowerPoints, and text-based Chat room sessions.
For the first twelve days at the MWLD, at 9 AM Pacific time, one or two new presentations on different lucid dreaming topics will become available, along with presentation threads on the Conference Discussion Forum, where participants can post comments or ask questions. All presenters have all agreed to respond to questions on their threads for at least three days – and I expect most will continue to respond so long as the thread remains active. New material – which may include diagrams, graphics, and embedded videos - will become available on these presentation threads, depending on the needs of the participants. And these presentation topics just seems the beginning, as aside from the main Conference Discussion Forum where the Discussion threads for these presentations will go up, MWLD also offers three other venues for Q & A's and for interactions between participants and presenters:
First, the Dream Sharing Forum, where participants can post a dream and start new threads, where presenters and participants can respond and comment.
Second, a Special Topics Forum, where participants can start new threads on ANY lucid dreaming topic that especially interests them, especially those not covered in the twelve formal presentations, where presenters and participants can and will respond and comment.
And Third, a Conference Chat Room – text based – which presenters and participants can reserve, where they can interact in real time, or use at any time on any day on any topic when not reserved.
Summing up, at the MWLD participants have an opportunity to interact with lucid dreaming experts as well as other participants - many of them very experienced lucid dreamers themselves for over two weeks on pretty much ANY subject in the Many Worlds of Lucid Dreaming - not just the presentation topics. In fact, at the MWLD conference presentations - whether text, videos, or Zoom meetings - largely serve as starting points, to get a discussion thread going on a particular topic, but where the in depth participant-presenter interactions that follow provides the real value and the main course!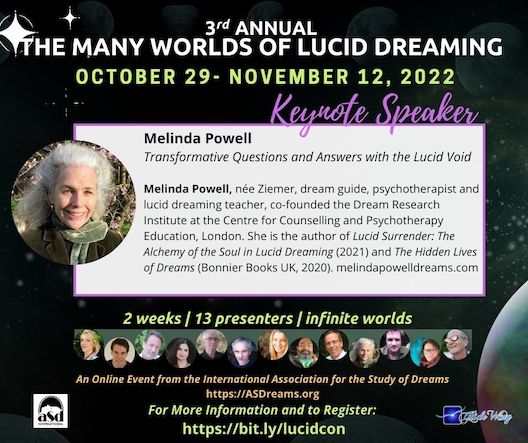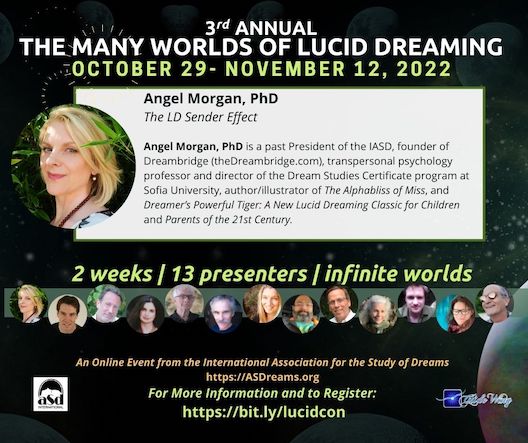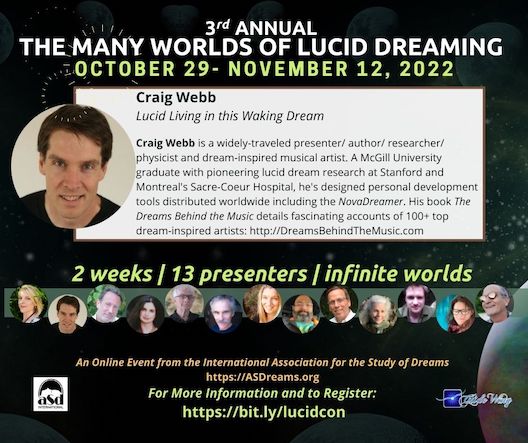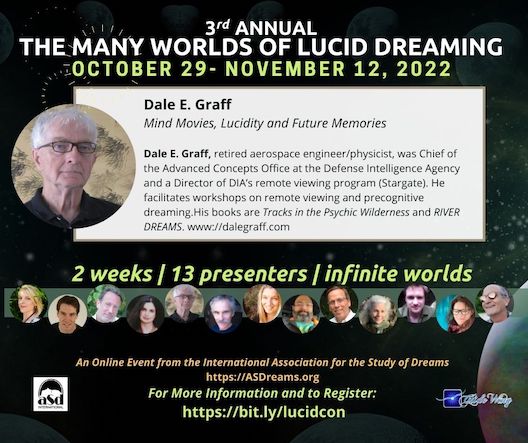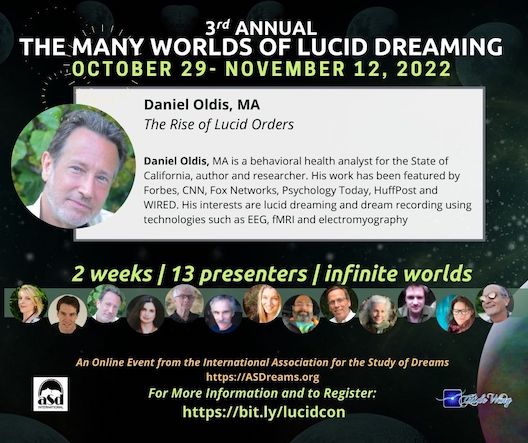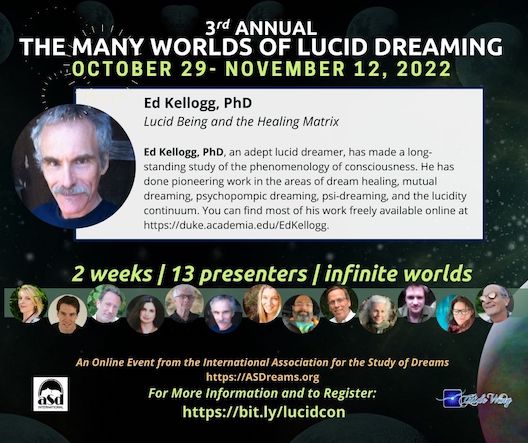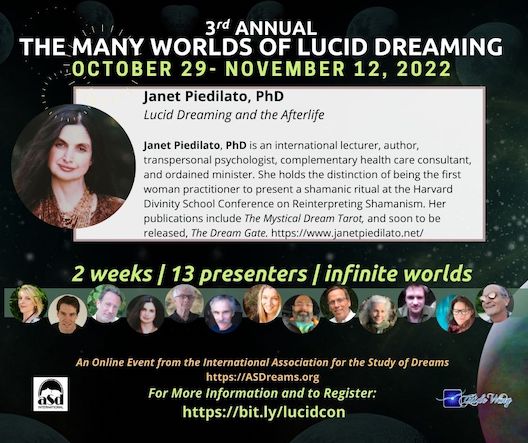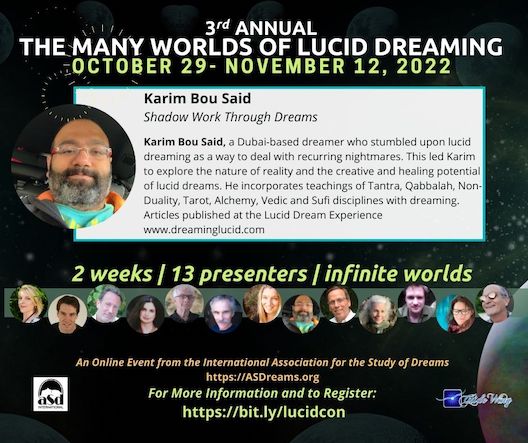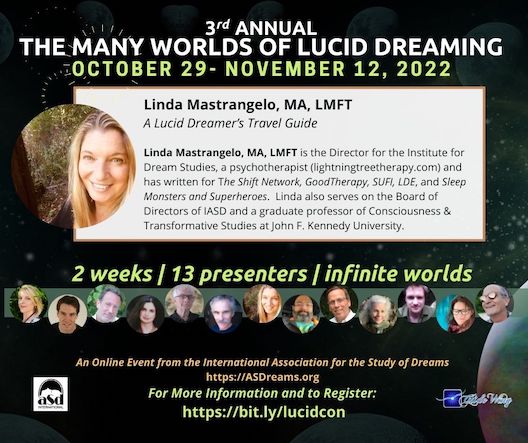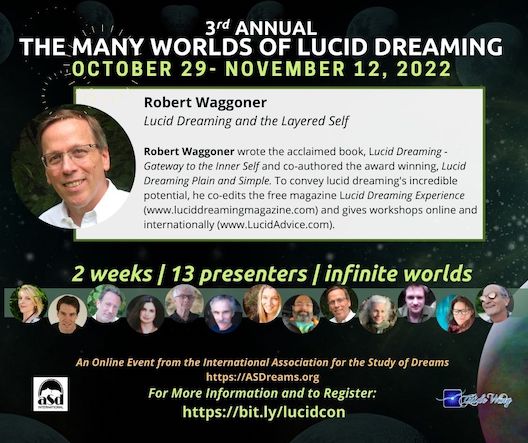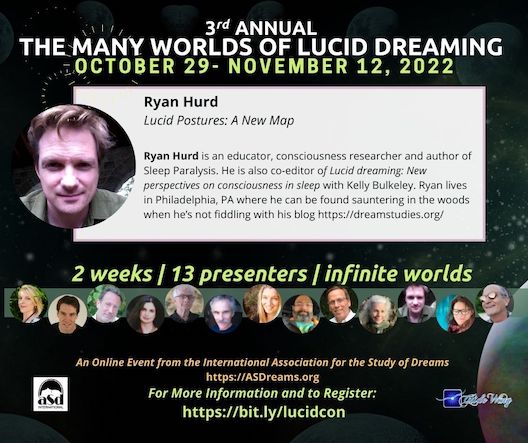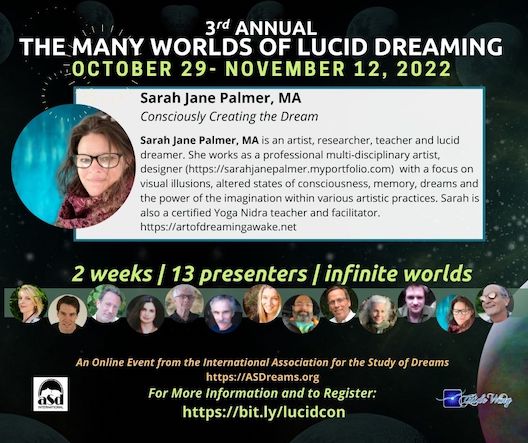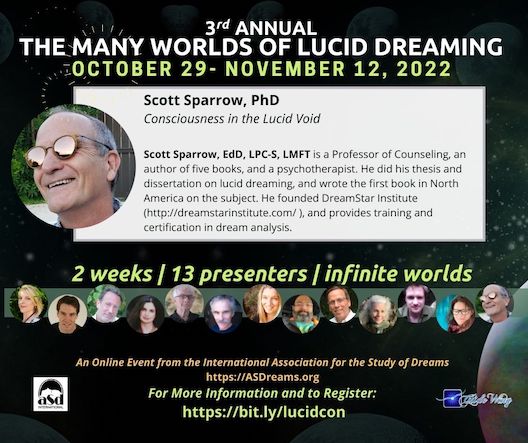 Conference Features:
Cancellation Policy: You may cancel your enrollment for any reason during the first four days of the conference. Cancel by Tuesday, November 1st, and we will refund your enrollment fee less credit card fees charged by our payment processing provider.
Time-Zone Friendly: There are no set class times. Participants from all over the world can attend and no prior experience is needed. Audio/Visual material is pre-recorded and streamed. You can replay the instructional sessions as often as you need for the duration of the workshop.
System Requirements: Broadband Internet access is essential due to the streamed video content. We recommend the Firefox, Chrome and Safari browsers for use with our course web sites. GlideWing Workshop Videos are compatible with all desktop, notebook and mobile devices, including Apple and Android tablets and smartphones.
Copyright © 2020-22 Glidewing, IASD, Robert Waggoner and Ed Kellogg - All Rights Reserved