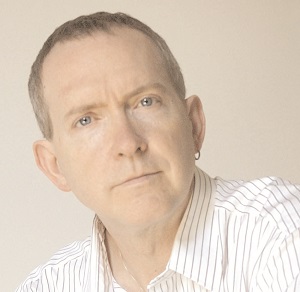 Kenn Day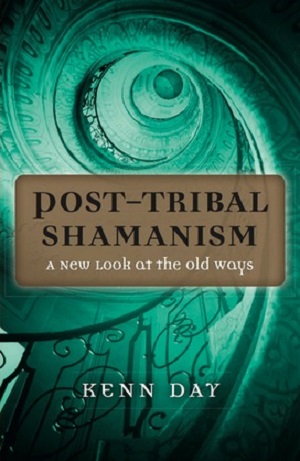 Biography
Kenn Day is a nationally recognized lecturer with over 30 years experience delving into the mysteries of the human spirit. He maintains an active private practice with his wife at Body & Soul in Cincinnati, Ohio and offers a series of shamanic training seminars for those interested in exploring the path of post-tribal Shamanism. He is the author of two books: Dance of Stones: A Shamanic Road Trip, and Post-Tribal Shamanism: A New Look at the Old Ways.
Kenn has studied various indigenous forms of shamanic practice, as well as shiatsu, movement technique, jin shin do, and other body centered therapies. Kenn was on the founding faculty of the Academy of Chinese Acupuncture in Lebanon, Ohio teaching medical qigong and tai chi. He is licensed by the Ohio State Medical Board and certified as a Structural Therapist. He is also an active member of AMHA and founder of Sheya.
Over the last twenty five years, he has taught numerous workshops on such topics as Shamanic States of Consciousness, Magickal Movement, and Sacred Theater. With his wife Patricia, Kenn completed a two year training in Systemic Constellation Work — a form of soul level therapy pioneered by Bert Hellinger in Germany — with Heinz Stark of the Stark Institute, Germany. He and Patricia are Certified Systemic Constellation Facilitators and offer weekend seminars in Cincinnati and other major cities as Soul Solutions.
Kenn's healing practice involves helping his clients move through many forms of physical or emotional pain, energetic imbalances, or spiritual disturbances. Because one's body, soul, and mind are all parts of his/her energetic "self", physical symptoms may involve healing at the emotional level as well; and vice versa. So, Kenn's work with clients may involve multiple therapies, such as:
Soul Retrieval
Therapeutic Massage
Balancing the Body's Energy with Medical Qigong
Healing the Family Soul - Systemic Constellation
Remote Healing
Many of the therapies Kenn practices - particularly those symptomatic of soul loss or energetic disturbances, may be treated remotely, usually during telephone or skype sessions.
Ritual Design and Direction
Kenn Day has over 20 years of experience in designing, organizing and manifesting celebratory and transformative rituals for individuals, small groups and festivals. He is available to assist in any capacity of ritual coordination, from weddings, funerals and rites of passage to transformative ordeals of mind body and spirit. Kenn is a registered minister in the State of Ohio.
Spiritual Technologist
Whatever place we hold in the process of life, more changes await us. Spiritual Practice is the means by which we awaken, embrace and move through these inner doorways of transformation. Kenn will help you to discover or design the spritual practice that works for you and your awakening Self.
Copyright © 2015-18 Glidewing - All Rights Reserved