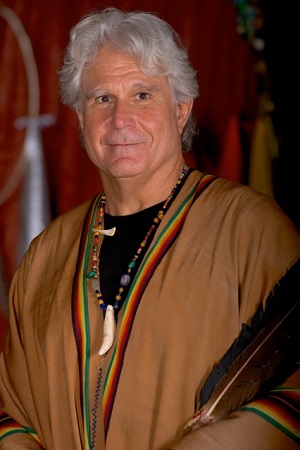 don Oscar Miro-Quesada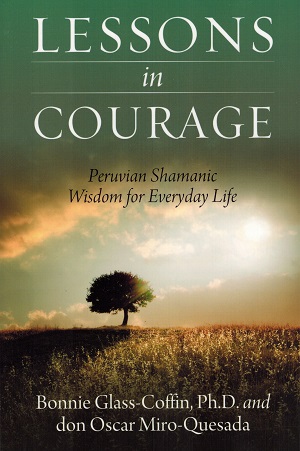 Biography
Oscar Miro-Quesada Solevo is the originator of the Pachakuti Mesa Tradition of cross-cultural shamanism and visionary founder of The Heart of the Healer Alliance (THOTH). A respected kamasqa curandero and altomisayoq adept from Peru, don Oscar's apprenticeship in northern coastal huachuma curanderismo and initiation into the southeastern Andean paqokuna shaman/priesthood, formally took place between the years 1969 and 1986.
An internationally-acclaimed shamanic teacher, healer and Earth honoring ritualist, don Oscar is also an OAS Fellow in Ethnopsychology, UN Invited Observer to the Permanent Forum on Indigenous Issues, and member of the Birth 2012 Welcoming Committee and the Evolutionary Leaders Circle convened, respectively, by Barbara Marx Hubbard and Deepak Chopra. He has been guiding ethnospiritual apprenticeship expeditions to sacred sites of the world since 1986, with special emphasis on Peru and Bolivia. He is co-author of Lessons in Courage: Peruvian Shamanic Wisdom for Everyday Life (Rainbow Ridge, 2013; with Bonnie Glass-Coffin).
Some of his other "mainstream" accomplishments include an A.S. degree in Life Sciences from Mitchell College, a B.A. in Psychology with a minor in Comparative Religion from Duke University, as well as an M.A. degree in Humanistic and Transpersonal Clinical Psychology from the State University of West Georgia.
Don Oscar has been facilitating experiential workshops and apprenticeship series of workshops that integrate millennial and contemporary healing practices and Earth-honoring ceremonial traditions with a focus on the creation of heartfelt sacred communities around the world since 1979. He has also been guiding exemplary cross-cultural shamanic apprenticeship expeditions to sacred sites of the world (with special emphasis on Peru and Bolivia) since 1986. His widely acclaimed ethnospiritual pilgrimages to ancestral lands are carefully designed to awaken a reverent awareness of Pachamama ("Earth Mother") as a destined part of our human identity as an Earth-honoring global family. Aside from his currently established regional apprenticeship series in the U.S.A. and Europe, he has also been a popular teacher at prestigious international centers of leading-edge education such as Naropa, Shambhala Mountain Center, Interface, New York Open Center, Rowe, Frankfurter-Ring, Omega and Esalen, to name a few. His visionary work and unique travel programs have been featured on CNN, Univision, A&E and Discovery channels.
More important than all the credentials, however, is the fact that Oscar is a warm, loving human being who deeply cares about people and our planet and has an infectious belly laugh. He is a master at creating sacred community using the magic of joy, love and compassion as the strands that gently weave us together as a planetary family. His love for each student is exemplified by his keen attention to life-transforming ceremonial detail and group healing dynamics within each sacred hoop he serves. In essence, don Oscar's life is best described as "transforming the world through sacred living," as he lovingly carries forth a unique vision for pragmatic global spiritual regeneration born from the co-creation of sustainable earth-honoring sacred communities worldwide. Aho! Mitakuye Oyasin – All My Relations.
Aho!
Copyright © 2015-18 Glidewing - All Rights Reserved