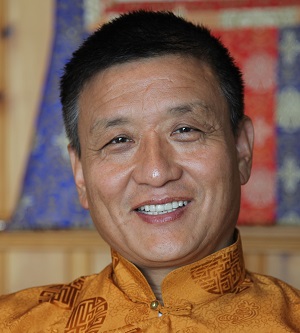 Tenzin Wangyal Rinpoche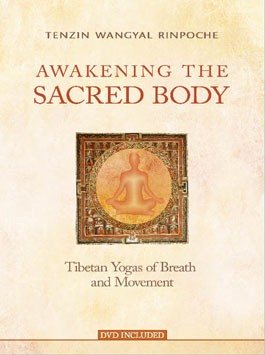 Comments from the Online Sangha
about Rinpoche's online workshops
"Tenzin Wangyal Rinpoche is a very special teacher who imparts profound teachings in a simple, down to earth way, which is highly effective. I'm definitely noticing results from the techniques and plan to make these practises part of my daily life."
- V.Q., Spain
"The most I like is being together, is being supported, is knowing you're not alone. There is always someone online or practising somewhere and we can connect and stay connect. With Rinpoche's ever leading and keeping us together energy wherever we worldly are.."
- J.S., Netherlands
"This course has provided the tools for emotional and mental transformation, and it's power of effectiveness is extraordinary. However, the guidance and presence of Rinpoche has catapulted these methods into another realm; profound healing has taken place in the past 3 weeks."
- C.A., UK
Workshop Information
To register, click on the "Register Now" button below, and then follow the instructions on the login page. If you have any questions, please write to us at programs@glidewing.com.
---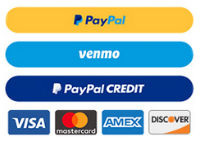 Awakening the Sacred Body:
The Tibetan Yogas of Breath and Movement
with Geshe Tenzin Wangyal Rinpoche
January 6 - 28, 2018
A three-week online workshop with personal support and guidance provided by Tenzin Wangyal Rinpoche
Workshop registration: US$ 295.00

This three-week online workshop, with personal guidance from Geshe Tenzin Wangyal Rinpoche, makes accessible the ancient Tibetan Yogic Practices of Breath and Movement. These practices will awaken your subtle energy body, opening and clearing your energy centers and channels. They will help to bring you physical fitness, mental well-being and spiritual growth, and allow the natural human qualities of love, compassion, joy and equanimity to arise. 
The practices involve focusing your mind and directing the subtle breath a certain way, while performing a series of simple but powerful body movements. Suitable for both physically fit and beginners with no physical training.  
How can these practices affect your life?
In society today, we elevate the status of our conceptual mind and seek change through our intellect. But how we experience mind itself is a product of wind or "lung", which is a Tibetan word for prana, or qi or chi. By manipulating and directing lung in the Tibetan Yogas of Breath and Movement, we can access the mind. The mind's capacity of either joy and clarity or stress and confusion is all dependent on lung. In the wisdom traditions of India and Tibet there is a vast knowledge about lung and how to work with it to access and affect our mind and, through it, our state of consciousness, energy levels and, ultimately, our life. 
The Tibetan Yogas of Breath and Movement consist of two ancient teachings: The Nine Breathings of Purification, and the Five Tsa Lung exercises.
The Nine Breathings of Purification, a meditation technique that has been practiced for thousands of years, uses the body as the means of connecting with one's natural mind. Basically, the practitioner takes an upright posture that supports wakefulness and imagines a simple, sacred anatomy of three channels of light within the body. After reflecting upon the presence of challenges in one's life, the focus is brought to the inhalation as the breath is imagined moving through specific channels in the body, held slightly, and then released with the exhalation. As the practitioner releases the breath through a specific channel, subtle obscurations are released facilitating the recognition of openness. After nine successive breaths, the practitioner rests in open awareness, bringing clear attention to the openness itself and connecting to this source of all positive qualities.
The Five Tsa Lung Exercises are movements that work with five chakra locations within the central channel of the body: the crown, throat, heart, navel and secret chakra. The Tsa Lung exercises open the chakras in order to access the deeper wisdom that is always available. Tsa is the Tibetan word for channel, and lung is the word for wind (called prana, qi or chi in other traditions), which we work with in the Nine Breathings of Purification. In these exercises, you inhale, bringing your focus and breath together to a particular chakra in the body. Then you reinhale and hold the breath and focus while performing a specific movement designed to open the blockages and obscurations of that chakra. After releasing the breath, you rest in open awareness, which allows you to become aware of more subtle qualities. 
Together, these practices will allow you to discover your inner wisdom and to express your greatest potential.
The Workshop
The Awakening the Sacred Body workshop presents a series of instructional videos that are introduced in progression throughout its three week duration. Every few days a new teaching session is introduced to course participants, allowing them to view and practice on their own schedule. Each teaching session concludes with a guided meditation, along with an MP3 audio version that can be downloaded and kept for ongoing practice. Throughout the workshop Rinpoche recommends devoting at least 20 minutes, twice a day, to meditation practice, as well as engaging in moments of "informal practice" throughout one's day. He also encourages free use of the private, protected discussion forum where participants from around the world can share experiences in writing, discover commonality in their challenges and successes, and support each other in applying the practices.
Copyright © 2016-18 Glidewing - All Rights Reserved