Joel Fotinos
No-Risk Cancellation Policy: Enroll with complete peace of mind: You may cancel your enrollment and receive a full refund up until the end of the first week of the workshop.
Time-Zone Friendly: There are no set class times. Participants from all over the world can attend and no prior experience is needed. Audio/Visual material is pre-recorded and streamed. You can replay the instructional sessions as often as you need for the duration of the workshop.
System Requirements: Broadband Internet access is essential due to the streamed video content. We recommend the Firefox, Chrome and Safari browsers for use with our course web sites. GlideWing Workshop Videos are compatible with all desktop, notebook and mobile devices, including Apple and Android tablets and smartphones.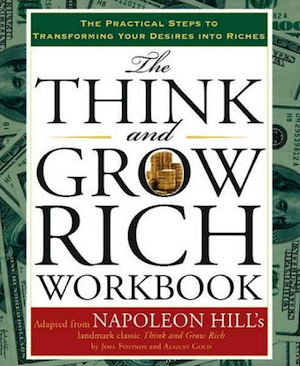 Workshop Information
To register, click on the "Register Now" button below, and follow the instructions on the login page. If you have any questions, please write to us at programs@glidewing.com.
---
Living Prosperity

Think & Grow Rich as a Spiritual Practice

October 21 - November 11, 2017
A three-week online workshop with personal support and mentoring provided by Joel Fotinos
Workshop Enrollment: $295.00
Living Prosperity
Think & Grow Rich as a Spiritual Practice
"One of the most common causes of failure is the habit of quitting when one is overtaken by temporary defeat."
- Napoleon Hill
You are beginning a new adventure in your life's journey. This journey is both new and old, ancient and modern. We are walking the paths discovered by mystics and visionairies before us, but we are walking it in our own, new way. We can gain wisdom from those who have gone before, but we must experience it for ourselves.
LIVING PROSPERITY: Think & Grow Rich as a Spiritual Practice is designed to bring the best teachings from Think and Grow Rich by Napoleon Hill alongside the teachings of spiritual masters and mystics.
Think and Grow Rich is, on the surface, a best-selling book about creating more financial wealth in our lives — and indeed it is credited with having helped to create more millionaires than any other book of philosophy in history since its first publication in 1937. But a deeper reading of the book shows that not one of the "13 Steps to Riches" actually mentions money, and that these thirteen steps can actually be used to create anything we desire. In fact, as you read through Think and Grow Rich you'll notice that most of the examples in the book are about people who didn't just create money, they created their passion, their dream jobs, love, art, and even created a path that enabled the author's deaf son to hear. Napoleon Hill didn't create these thirteen steps, he merely discovered them, and then put them together in an organized way that would help people have a structure to move forward.
But why add spiritual principles to the famous Think and Grow Rich philosophy?
Because merely using these principles to create more money or "things" keeps us in the world of effects. When we add spiritual truths to these principles, we move out of the material-only realm, and into our true selves, that deepest part of ourselves. We can move out of our "ego" and let these thirteen brilliant principles serve to create who we were truly born to be — and that person isn't about how rich you are, how many cars or homes you own. You were born with a vision, and where there is a vision, there is Life's provision. This course will help you to discover your Ideal Vision, then move you into action to support that Ideal Vision, and in the meantime create ways to allow Life to offer It's support as well. We are co-Creators with Life, and think of this course as the instruction manual.
Enjoy this course, allow yourself to engage fully in it, doing every exercise, read every page assigned, and give as much as you can from your heart. See how much you can grow in these three weeks — make it your adventure, decide that you are going to learn, and then remember that decision each and every day.
This is YOUR LIFE, and you are worth the effort!
During the three weeks of the workshop, Joel Fotinos will be there to support you, providing personal advice and answering your questions through our workshop forums and private messaging system.
THE WORKSHOP
Workshop Features:
Three-week, teacher-guided online workshop
Step-by-step class video instructions (via streaming video)
New material released twice a week
Six hours of video instruction, practice exercises, and meditations
No set class times - review video instruction any time and as often as necessary throughout the workshop
Five downloadable guided meditations and exercises for your practice
Continuous personal support and individual advice from Joel Fotinos via workshop forums and messenger
Copyright © 2017 Glidewing, Inc. - All Rights Reserved