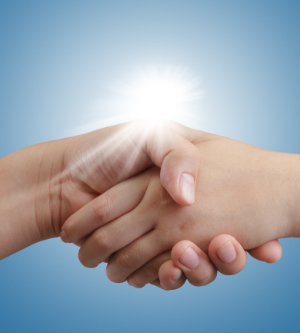 Cancellation Policy: For teacher-guided workshops, you may cancel your enrollment for any reason during the first week. The deadline is the first Friday of the workshop, and we will refund your enrollment fee less credit card fees charged by our payment processing provider. For self-guided workshops, since you will immediately have access to the entire program, you will not be eligible for a refund once you continue beyond the Introduction section to Session One.
Time-Zone Friendly: There are no set class times. Participants from all over the world can attend and no prior experience is needed. Audio/Visual material is pre-recorded and streamed. You can replay the instructional sessions as often as you need for the duration of the workshop.
System Requirements: Broadband Internet access is essential due to the streamed video content. We recommend the Firefox, Chrome and Safari browsers for use with our course web sites. GlideWing Workshop Videos are compatible with all desktop, notebook and mobile devices, including Apple and Android tablets and smartphones.
Comments from Workshop Participants
"Gratitude for such an awesome experience right in my home and appreciation for all that helped in making this workshop possible, many thanks". — Jini, U.S.
"This has been one of the most important things I have done in my life. It has set a completely new way of living for me. I gained so much more from this course than I have ever hoped for...". — Karim, UAE
"This platform was marvelous. I have participated in online learning systems, but to me this was the most user-friendly and robust. Kudos to GlideWing!" — Clara, U.S.
"I am astounded by what a rich experience this has been. Being able to ask the teacher questions was a real gift. The format of the workshop was so user-friendly. I can't say enough about how much I have enjoyed and benefited from this experience. Thank you". — Kim, U.S.
"To receive so powerful teachings in the context of a home retreat has been for me a unique experience. And to have the opportunity to integrate them in my everyday life at the same time... I have no words to express the gratitude I feel for this gift!" — Martine, France
"I have never thought before that an online workshop could offer such a clear and so very high spiritual teaching in such a profound way that it touches every aspect of my being in a healing way. It is real beyond imagination". — Andrea, Germany
"I love the accessiblity of the teachings, the teacher and the very real presence of other practitioners. It feels like an amazing way to use the internet and the course has helped me to be a happier person. So many deep and heartfelt thanks". — Lucinda, U.K.
"It was great to learn these teachings from a real expert on the subject. The online community and support was wonderful". — Andrew, U.S.
"This was an amazing learning modality! I cannot express my joy and appreciation enough. The videos, forums, MP3's and community have been life-altering". — Hathi, U.S.
"I have found this workshop to be very comprehensive and profound. Doing this course on-line allows for a direct integration of the practices into everyday life". — Tanya, Australia
"It was great to study with and to learn from people who are so open minded and take seriously the same topics which are important to me. The workshop was like being on a trip after which your horizons became broader". — Diana, Switzerland
"These wondrous teachings have brought me a clearer understanding of myself and my universe around me and have enriched my life with a greater peace and clarity and have brought me even closer to the infinite spirit within me". — George, Australia
"I feel that this was the most valuable workshop in my life. The thousand years old teachings of the Bon lineage presented in a nice and simple to understand and absorb method for the western mind. Thank you Rinpoche and Glidewing". — Orestis, Greece
Welcome to GlideWing Online Workshops!
Learn and practice Meditation, Yogas, Dreamwork and Lucid Dreaming, Tibetan Buddhism teachings, Health and Welness methods, and more - online. In our workshops and home study retreats, you have the opportunity to interact personally with renowned teachers and with classmates from around the world, all from the comfort of your own home.
How does this work? Our workshops have a practical and experiential focus, with step-by-step video instruction and guided practices at the end of each teaching session. Our teachers make themselves available to answer your questions and provide personal advice through our private forums and workshop messaging system, while you work with the teachings in the context of your daily life.
There are no set class times: once a teaching session has been introduced, you can work with the videos and practices according to your own schedule. All that is required for you to participate is a web browser and an internet connection capable of viewing high-quality video (such as DSL or Cable).
Frequently Asked Questions
How are the workshops structured?
Each workshop is divided into Teaching Sessions, where each Session consists of a group of recorded instructional videos plus additional multimedia materials to supplement and support your practice. There are no set class times: you work with the Sessions according to your own schedule. Once a Session is made available in a workshop, it remains available for your review and practice for the duration of the course.
Teaching Sessions are introduced twice a week, each Saturday and Tuesday, and conclude with practice instructions for you to follow until the next Session becomes available.
Workshops generally begin on a Thursday at noon (Eastern U.S. or New York time), with Instructions that will help you become familiar with the site and the practice you are about to begin. The first Teaching Session will be introduced on a Saturday, with new Sessions becoming available each Tuesday and Saturday thereafter. A concluding Session is introduced on the last Tuesday of the course, helping you bring all that you have learned together. The workshops officially conclude at midnight, on Sunday night.
What are our workshops like?
Our workshops are practical and experiential rather than academic or purely conceptual. Each workshop is presented in a logical sequence of instruction or teachings, taking you step-by-step through the practices. Workshop sessions include specific instruction for your practice, with guided meditations or exercises where you can follow along with the teacher.
How is support and guidance provided?
Our teachers make themselves available to answer your questions for the duration of the workshop, using our private forums and workshop messaging system. You are part of a group attending and learning together from around the world, and so there is also community support as you can learn from the experiences and questions of your fellow participants.
Technical support is also provided to help you with any issues you might have in navigating the course sites - we are here to help make your experience enjoyable as well as enlightening!
What is your cancellation policy?
You may cancel your enrollment for any reason during the first week. The deadline is the first Friday of the workshop, and we will refund your enrollment fee less credit card fees charged by our payment processing provider.
Will I be able to connect with others in the course?
In our workshops we try to create the atmosphere and sacred space of live events.You will be learning and practicing with participants from all around the world. You are welcome to actively interact with your fellow students by sharing your experiences, asking questions, and discussing the experiences of others via our private forums, chat room, and personal messaging system.
A lot of the feedback we receive is that working with the teachers and the supportive welcoming community of the like-minded people is one of the most enjoyable parts of our workshops.
Privacy is important to me. Is participation in the workshop discussions required to attend a workshop?
All participation in the discussions is optional. You can choose to work quietly and privately in the background, working with the teaching sessions and learning from the experiences of others.
Everyone can ask questions of the teachers: publicly via forums or privately via the messenger.
I am interested in a workshop that has already started. Can I join late?
Yes, you can join any time while the workshop is in progress. Once a teaching session has been introduced, it remains available for your review and practice for the duration of the workshop. For any late enrollments, we will automatically extend your access to make sure you have ample time to complete all teaching sessions. Please note: the teacher support ends at the official closing date of the workshop.
What do I need in order to attend?
All that is required is a web browser and a broadband connection to the internet such as Cable or DSL.
Do I need to be a computer expert to attend?
Not at all. A basic familiarity of web surfing, using a browser, is all that is needed. The workshop course sites are easy to use and navigate, and we are always here to help if you need assistance.
Are there any prerequisites to our programs?
Our workshops do not require any previous experience. They are intended for beginners and experienced practitioners alike. All the basics are covered for those who are new to the practices, and advanced instruction is also provided for those who are ready for more.
How much time should I allow for participating in an online workshop?
The workshop Teaching Sessions are generally an hour or less in total viewing time, but your overall progress depends to a great extent on the amount of time you can dedicate to your personal practice. For most workshops, try to allow at least twenty minutes each day for a formal practice or exercises. It is also possible to devote your full time to a workshop, approaching it as a private retreat. In some cases, specific instruction is provided to help you organize your practice in this way.
Have a question? Write to us at programs@glidewing.com
Copyright © 2015-18 Glidewing - All Rights Reserved