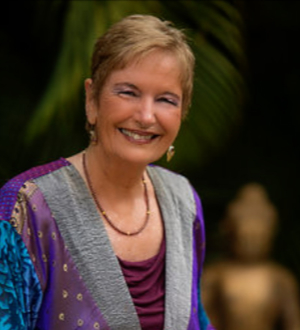 Laura Greenwood, Ph.D.
Registration Details
2020 Cancellation Policy Update: You may cancel your enrollment for any reason during the first week. The deadline is the first Friday of the workshop, and we will refund your enrollment fee less credit card fees charged by our payment processing provider.
Time-Zone Friendly: There are no set class times. Participants from all over the world can attend and no prior experience is needed. Audio/Visual material is pre-recorded and streamed. You can replay the instructional sessions as often as you need for the duration of the workshop.
System Requirements: Broadband Internet access is essential due to the streamed video content. We recommend the Firefox, Chrome and Safari browsers for use with our course web sites. GlideWing Workshop Videos are compatible with all desktop, notebook and mobile devices, including Apple and Android tablets and smartphones.
"Pay It Forward" Option
Due to the kindness of previous donors, we are able to offer a "Pay It Forward" payment option for this workshop for those who are financially challenged. If you feel you cannot pay the full tuition at this time and qualify with our "self-report" income guideline of making under $50,000/year, please consider this option. We ask you to pay a nominal enrollment fee of $50 as a personal commitment to the course. In Week 3, we will ask if you found the benefit of the workshop to be great enough that you are willing to "pay it forward" and pay more—up to or exceeding the stated tuition so that others in the next workshop offering may benefit from your kindness.

Thank you, Dr. Laura and Glidewing
Comments from Workshop Participants
"I love LOVE love this course. Thank you so much for helping me through lots of muddy water."
MN, Hawaii, USA
"I have always wanted a teacher to explain Buddhist concepts clearly and that is exactly what you offered us. Thank you especially for the clarifying examples you gave us from your own life and experience."
KG, California, USA
"Your concise and clear presentation and this—your gift of information and processes is absolutely Golden! I am so grateful!!!  So many ah-ha moments for me here! I am now able to understand and be aware of so much of what was going on with myself in my past, and what is often an ongoing struggle in my present. What a gift you are giving Laura....it's a treasure box full of gems of wisdom, healthy thinking and loveliness to help the whole being! Thank you, thank you!!"
JT, California, USA
"Laura Greenwood is a fabulous course presenter and facilitator. She has genuine care for the participants and their journey. I learned a great deal about myself and was quite shocked at what I learned. But now I have the knowledge, I know I can do something about it !"
SH Bermuda
"I love it! You have done such a nice job.... I feel like I have just had a visit with you when I'm watching the videos... so cool! Pretty big impacts and LOTS of divine confirmation that I'm on the right path…"
HC, Maine, USA
"This is such a comprehensive course. I am in awe of the labor it must have been to create the workbook, the videos, the sequencing of the course sessions. And your answers to questions in the forum were just right. I am so grateful for being in the course. Thank you!"
TE, Hawaii, USA
"Your workshop is definitely inspiring me to do a longer meditation retreat which I have been wanting to do but this gives me more motivation to make it happen.  Also appreciate that you are doing this to help others like me to get help before they have to suffer too much before changing old habitual patterns of stress and worry."
BG, Hawaii, USA 
"This course was extremely helpful as I was dealing with situations in my life during the course that were stressful and anger inducing. I was able to apply what I was learning immediately in order to neutralize and develop equanimity towards the situations. This past month has been filled with much more ease and acceptance of what is, more self compassion, and more neutrality towards "the enemy', "the friend", and "the stranger."
TG Hawaii, USA
Workshop Information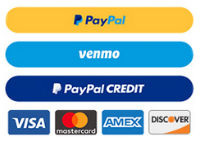 Awaken Your Natural Intelligence
September 5 - 27, 2020
A three-week online workshop with personal support and mentoring provided by Dr. Laura Greenwood
Workshop Enrollment: $195.00
---
To register, click on the "Register Now" button, and then follow the instructions on the following page. Once we have processed your registration, we will complete your enrollment and send you further instructions by email.

For assistance, please write to us at programs@glidewing.com.
Connect With Your Innate Ability to Achieve Creative Freedom and Contentment
Cultivate an inner state of calm and balance so that you can interact with the world from a place of inner strength and confidence.
This creative freedom-focused program with eminent Buddhist teacher Dr. Laura Greenwood will help you balance your inner life and emotions. The workshop guides you, step-by-step, through a process that frees you from harmful emotional entanglements in relationships and conflicts. You can overcome relationship failures and remain peaceful when others (or your own inner critic) seem to be blaming, shaming, criticizing, grasping or being indifferent toward you. You'll discover how to draw on your intuitive "knowing" wisdom to skillfully resolve such problems. In this three-week program, you will break free from being the victim of your tumbling, ever-changing emotions
How would your life transform if you were free from the drama, trauma and stressors of your upset emotions? What if you discovered a permanent resolution to dropping your baggage and never taking anything personally again?
Join Dr. Laura for a 3-week online intensive thoughtfully crafted to help you achieve emotional balance.
During every session, we'll focus on insights, experiential exercises and meditation practices. You'll also get an accompanying workbook to help you recognize how your reactions arise. Soon, you'll find you can cultivate an even-minded, tranquil state of mind that allows you to express your highest creative potential and unleash your innate capacity for love, compassion and joy.
The workshop is based on a powerful Buddhist meditation method that is known as "investigative inquiry." This is similar to the Socratic method of asking thought-provoking questions and then letting the inner wisdom of your own mind come up with the answers.
THE WORKSHOP
Week 1 – Explores the nature of perception, emotional intelligence, change, emotional stress and the mind of equanimity.
Week 2 - Investigates the nature of unhealthy attachment to others, attachment to others' opinions of you, as well as attachment to material possessions and explores the nature of anger, its emotional costs and its antidotes
Week 3 - Explores the nature of indifference, apathy, and alienation with its antidotes; brings all the practices together in a unifying mediation session; and, examines how these insights can lead to greater self-acceptance, self-confidence and an ease of well-being.
Workshop Features:
Three-week, teacher-guided online workshop
Step-by-step class video instructions (via streaming video)
New material released twice a week
Six hours of video instruction, practice exercises, and meditations
Six downloadable guided meditations and exercises for your practice
Prefer to listen? Access the audio-only portion of this program on your preferred audio device
No set class times - review video instruction any time and as often as necessary throughout the workshop
Personal support and individual advice from Dr. Greenwood via workshop forums and messenger
WORKSHOP SYLLABUS
INTRODUCTION
Please tell us about your previous experience
Welcome and Aloha!
Meet Dr. Laura Greenwood
About This Workshop
Getting the Most Out of This Workshop
The Goals of This Workshop
SESSION ONE
What is Equanimity?
The Nature of Perception
Emotional Intelligence
Motivation to Change
An Inner Technology
The Analytical Meditation Method
Introducing the Workbook
Stabilizing the Mind
Mindfulness Guided Meditation
Mindfulness Guided Meditation (Downloadable Audio File)
Practice Suggestions
SESSION TWO
Life is Not Perfect
Examining Change in Your Life
Responding versus Reacting
Accepting Change
Emotional Stress and the Immune System
The Query Method
Stabilizing Meditative Practices
Friend, Enemy, Stranger Guided Meditation
Friend, Enemy, Stranger Guided Meditation (Downloadable Audio File)
Practice Suggestions
SESSION THREE
Exploring The Nature of Attachment
Attachment to Others
Attachment to Opinions About Ourselves
Attachment to Material Possessions
Workbook Exercises
Stabilizing Meditative Practices
The Friend Guided Meditation
The Friend Guided Meditation (Downloadable Audio File)
Practice Suggestions
SESSION FOUR
Exploring the Nature of Anger
The Emotional Costs of Anger
Tolerance - The Antidote to Anger
Workbook Exercises
Stabilizing Meditative Practices
The Enemy Guided Meditation
The Enemy Guided Meditation (Downloadable Audio File)
Practice Suggestions
SESSION FIVE
Exploring the Nature of Indifference
The Antidote to Indifference
Workbook Exercises
Stabilizing Meditative Exercises
The Stranger Guided Meditation
The Stranger Guided Meditation (Downloadable Audio File)
Suggested Practice
SESSION SIX
Viewing All Three - Friend, Enemy, Stranger
Stabilizing Meditative Practices
Friend, Enemy, Stranger Guided Meditation
Friend, Enemy, Stranger Guided Meditation (Downloadable Audio File)
Bringing it All Together
Conclusion: Self-Awareness and Self-Acceptance
Workbook Exercises
Thank You and Farewell
Copyright © 2018 Glidewing, Inc. - All Rights Reserved