Tenzin Wangyal Rinpoche
No-Risk Cancellation Policy: Enroll with complete peace of mind: You may cancel your enrollment and receive a full refund up until the end of the first week of the workshop.
Time-Zone Friendly: There are no set class times. Participants from all over the world can attend and no prior experience is needed. Audio/Visual material is pre-recorded and streamed. You can replay the instructional sessions as often as you need for the duration of the workshop.
System Requirements: Broadband Internet access is essential due to the streamed video content. We recommend the Firefox, Chrome and Safari browsers for use with our course web sites. GlideWing Workshop Videos are compatible with all desktop, notebook and mobile devices, including Apple and Android tablets and smartphones.
Comments from Workshop Participants:
"An indispensible practice. Such clear instruction and warm support. It's hard to imagine that any practice could be more important than this one".— Margot, Brisbane, Australia
"The Workshop was more profound and Rinpoche's presence stronger than I could have imagined. A guided journey to one's true nature that everybody should take". — Reija, Helsinki, Finland
"It was a very deep experience. A treasure for my life. A new way to be. Thanks very much for this so precious gift!" — Guido, Switzerland
"This is a gem of a course. Wise and practical". — Kristi, Leesburg, U.S.
"The ability to ask questions of Rinpoche and to see the questions of other participants along with Rinpoche's answers was invaluable. This type of sharing increases the learning so much. We seem to be physically located so far away from each other, and yet this space was a shared space. The opportunity to have instruction in the midst of 'every day' activities and responsibilities was particularly useful — to see the immediate impact/benefit of the teachings in my daily life". — Jennifer, Toronto, Canada
"I've never thought before that an online workshop could offer such a clear and so very high spiritual teaching in such a profound way that it touches every aspect of my being in a healing way. It is real beyond imagination. Now. At any moment I'm practicing what I've learnt. These teachings have the power to lift enormous weights that life has put upon me. I'm feeling great humility and gratitude towards Rinpoche, his lineage and all the spiritual masters". — Andrea, Munich, Germany
"This online workshop format really works. ... Honestly I've received these teachings orally and from readings before, but after this course I feel like I finally understand what it is all about. Maybe this is due to Rinpoche's clear teachings in union with my readiness to absorb; so the result is progress I can observe. Yeah!!!" — Tran, Virginia, U.S.
"A great treasure was shared". — Lexa, U.S.
"I have to admit that I was a little hesitant about an 'online' workshop, but something kept compelling me to sign up. I am astounded by what a rich experience this has been. Being able to ask Rinpoche questions was a real gift. The format of the workshop was so user-friendly. And it was nice to be able to start and stop the videos, rewind, make sure I understood, etc, as well as practice with Rinpoche through these videos. I can't say enough about how much I have enjoyed and benefited from this experience. Thank you". — Kim, Colorado, U.S.
"To receive so powerful teachings in the context of a home retreat has been for me a unique experience of having teachings when I am really ready to receive them, to be able to listen them as many times I need to taste each of their words and, finally, to have the opportunity to integrate them in my everyday life at the same time…. I have no words to express the gratitude I feel to Rinpoche for this gift!". — Martine, Grenoble, France
"The experiences during this workshop gave me more trust, more space in every part of my life. … I will continue to practice it and maintain the feeling, the knowing of being blessed and protected. Thank you very much!!!" — Cornelia, Berlin, Germany
"I really appreciate Rinpoche's clear and understandable teachings. Each word is meaningful. His responses to the questions are very empathetic and to the point". — Gabriele, Kematen/Krems, Austria.
"I like that your time and habits reorganize around the workshop. Entering it I could not really imagine what would be happening but it gradually became a really important part of my life and I bent my time according to the workshop's schedule. It really gives the idea about what is really important and what is not so much". — Robert, Libcice nad Vltavou, Czech Republic
"During this workshop, I observed a deep protection while I practiced informally. I had a lot of obstacles but I understand that it was to test me!" — Claude, La Chaux-de-Fonds, Switzerland
"Gave me insights I never had before." — Leticia, A'dam, Netherlands
"I recognize and deeply appreciate that this format has made accessible a precious and important teaching to a wide audience that otherwise would not be possible. This teaching is highly pertinent to the current times we are in!" — Steven, Oregon, U.S.
"Gratitude for such an awesome experience right in my home and appreciation for all that helped in making this workshop possible, many thanks." — Jini, U.S.
Workshop Information
To register, click on the "Register Now" button below, and then follow the instructions on the login page. If you have any questions, please write to us at programs@glidewing.com.
---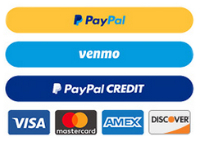 Tibetan Meditation with Geshe Tenzin Wangyal Rinpoche

The Nature of Mind - Achieving Great Bliss through Pure Awareness
March 31 - April 22, 2018
A three-week online workshop with personal support and guidance provided by Tenzin Wangyal Rinpoche
Workshop registration: US$ 295.00
This ancient Tibetan Meditation practice teaches you to enter the state of Pure Awareness that leads to peace, joy, and ultimately, to full realization.
In this interactive course, the renowned Tibetan Lama, teacher and author, Geshe Tenzin Wangyal Rinpoche, will guide you through each of the five steps of the meditation. You will learn to progressively expand and deepen your state of conscious awareness, until you transcend the level of the ordinary mind, becoming one with the universal consciousness, or what in Tibet is called the Clear Light. This is the state that spiritual masters throughout the centuries have spoken about. It is the state from which true Bliss arises.
Dzogchen, also known as the "Great Perfection" or "Great Completion," is considered the path of self-liberation and the highest form of teaching and practice in the Bon Buddhist tradition. For practitioners, it offers the potential for liberation during a single lifetime and within a single body. This practice transports the practitioner directly into the nature of mind, which is our true essence.
Until the late 20th century these ancient teachings were kept secret and offered to very few students of any generation. For all these reasons, attending the teachings represents a unique and precious opportunity.
The Meditation of Great Bliss: The Fivefold Teachings of Dawa Gyaltsen
Following is a brief explanation of the five progressive stages of consciousness you will learn to achieve in this workshop, as provided by Rinpoche. At the end of each Teaching Session Rinpoche will guide you in a meditation to enter the states described in each of the meditation steps below. All the guided meditations are downloadable for your continued practice after the workshop.
Vision is mind.
Vision includes everything we perceive, but I suggest that you use what bothers you as an entrance to this practice. Do you have a "famous person" in your life? The famous person is the one who seems to be born to create a problem for you, as if that were their number one mission in life. Sometimes we feel there are people like that. To be polite, we can call them our karmic friends or karmic guests. Such persons can make trouble for you not only with their presence but also with one single postcard sent to you. When you see the postcard with their handwriting on it, immediately you are disturbed.
So we begin our meditation practice with this famous person as our starting point. Create a protected environment and sit in a comfortable upright position. Now invite the image of your famous person to come into awareness. They always come anyway, but this time you are inviting them so that you can look more deeply into this experience. What exactly is this famous person composed of? See the image of your famous person, the character of this person who bothers you so much. Sense the energetic or emotional presence of this person.
What you perceive is your mind, your karmic vision, which is more karmic than vision. So in this moment, instead of looking at and focusing on that person, look inward. Step back and let the experience come in. Just sit and close your eyes and reflect on this person and experience what you are experiencing at this very moment. This is your vision. It is very much in you, in your mind. That famous person is now an image or a felt sense. Sit with the image of your famous person and the resulting feelings and sensations until you recognize that this experience is in you, and you conclude, "Vision is mind."
Mind is empty.
The next step is looking at your mind. Look from the top of your head to the soles of your feet. Can you find anything solid? Can you find any permanent color, shape or form that you can call your mind? If you look directly, you come to the conclusion that your mind is empty. Some people come to this conclusion very quickly; for some it requires an exhausting search to discover this self-clear awareness. But this is what mind is. You can obviously pollute that clarity in any given moment, but by continuing to look directly, you can discover that mind itself is just clear. Clear means empty. Empty is a more Buddhist philosophical term, but as experience it is clear and open. So what began as the famous person is now clear and open. If this is not your experience, you are grasping the image and holding onto the experience in some way. Just be. Relax into the experience. Simply be. Mind is empty. When we arrive at the experience of emptiness and vastness through the doorway of the famous person, it is possible to have quite a strong experience of emptiness.
Emptiness is clear light.
Sometimes emptiness is scary to the point where someone may even prefer their famous person to this scary nothing where one experiences the absence of self. But this experience of open space is essential. It clears the identity that creates the famous person. In order to clear the obstacle of the famous person, you have to clear the identity that creates the famous person. There is an expression, "The sword of wisdom cuts both ways." Don't be scared by this. Remember, "Emptiness is clear light." It has light. It is possible to feel the light in the absence of the stuff.
Clear light is the experience of vast emptiness. The reason you have a famous person in the first place is that you experience yourself as separated from the clear experience of the vast, open space. Not recognizing the vast space, not being familiar with it, you experience visions. Not recognizing the visions as mind, you see them as solid and separate and out there, and not only out there, but as disturbing you and creating all kinds of hassles for you which you have to deal with.
The clarity Dawa Gyaltsen points to is not clear about something; it is clear in the sense of being. You experience your essence, your existence, your being as clear. That clarity is the best. Through experiencing that clarity, you overcome self-doubt.
Clear light is union.
Clear refers to space and light refers to awareness. The space and the light cannot be separated. Awareness and space are inseparable. There is no separation between clear presence and space, between awareness and emptiness.
This means that our experiences do not affect our relation to openness. It is usually the case that experiences affect our connection to openness because immediately we get excited, attached, and grasp, or we become agitated, conflicted, and disturbed. When that doesn't happen, when our experience spontaneously arises and does not obscure us, that is union; the inseparable quality of clear and light. You are free; you are connected. You are connected; you are free. This combination of experience, whether in deep meditation or in life, is rare. Often, if you are free that means you are disconnected. Saying that you are free from work means you are not working at all. If you are working, then you are not free, you are stuck. This sense of union is so important. Having the ability to do something and the ability to feel free, having the ability to be with somebody and still feel a sense of freedoms is so important. That is what is meant by "Clear light is union."
Union is great bliss.
If you recognize and experience this inseparable quality, then you can experience bliss. Why is bliss experienced? Because that solid obstacle or block to being deeply connected with yourself has disappeared. You can have a strong experience of bliss because you have released something. Bliss spontaneously comes because there's nothing that obscures you or separates you from your essence. You have a feeling that everything is complete just as it is.
So you begin with the famous person, and you end up with bliss. What more could you ask for? This is the basis of the whole Dzogchen philosophy in a few lines. The famous person you project is great bliss, but you must understand this as your mind and that very mind as empty. From there, emptiness is clear light; clear light is union; union is great bliss. You can experience this in an instant. The moment you see the famous person, you can instantly see light. But sometimes we have to go through a longer process to see this. It is a question of ability. So this progression, this process is our practice. It takes time, but there is a clear map.
About the Workshop
This is a three-week workshop which is divided into six teaching sessions plus an introduction to the workshop practices. The workshop is intended to be experiential rather than purely philosophical or conceptual in nature, with each teaching session providing guidance and exercises for your formal and informal practice. Rather than presenting extended lectures, each teaching session consists of a series of short videos, each one focused on a specific aspect of the teachings. The teaching session videos have a total duration of about an hour or less. A new teaching session will be introduced twice a week, on each Saturday and Tuesday of the workshop.
The videos in the workshop were recorded specifically for this program, and once a teaching session has been introduced, it remains available for you to review for the duration of the course. Although the videos are generally available only for the duration of the workshop, it is important to us that you have as much time as you need to complete your work with the teaching sessions. If you find that you would like to have additional time to access the videos and course materials, we'll be glad to extend your access. The workshop materials also include downloadable meditations and printable written instructions for each of the practices taught in the teaching sessions.
Rinpoche makes himself available throughout the three weeks of the workshop to answer questions about the teachings and your experiences with the practices through our private workshop forums and messaging system. While you will have the ability to ask Rinpoche questions privately, we encourage you to use the forums so that everyone may benefit from your experiences and from Rinpoche's responses and guidance. Through the forums, you will be able to communicate and share your experiences with the group who will be working with the teachings along with you. Rinpoche has a very busy travel and teaching schedule and is in great demand, he asks that your questions be about the teachings presented in the workshop and in particular, your experiences with them. He also asks that your questions come from the heart, rather than being conceptual or merely inquisitive in nature.
Workshop Features:
Three-week teacher-guided online workshop
Step-by-step class video instructions (via streaming video)
New material released twice a week
Six hours of video instruction and meditations
No set class times - review video instruction any time and as often as necessary throughout the workshop
Downloadable guided meditations for your practice
Continuous personal support and individual advice from Geshe Tenzin Wangyal Rinpoche via workshop forums and messenger
Easy to use and navigate course site
Copyright © 2015 Glidewing, Inc. - All Rights Reserved