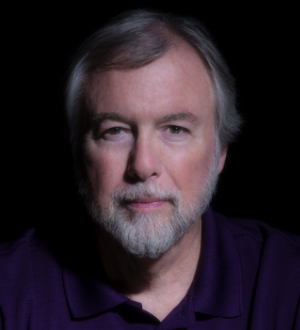 William Buhlman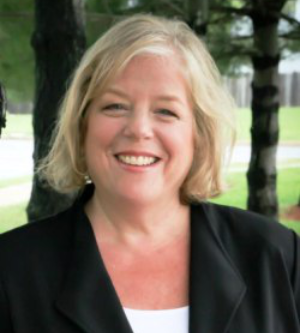 Susan Buhlman
Cancellation Policy: In our self-guided courses you will have access to the entire workshop once you are enrolled, and so you will not be eligible for a refund once you have begun the program.
Time-Zone Friendly: There are no set class times. Participants from all over the world can attend and no prior experience is needed. Audio/Visual material is pre-recorded and streamed. You can replay the instructional sessions as often as you need for the duration of the workshop.
System Requirements: Broadband Internet access is essential due to the streamed video content. We recommend the Firefox, Chrome and Safari browsers for use with our course web sites. GlideWing Workshop Videos are compatible with all desktop, notebook and mobile devices, including Apple and Android tablets and smartphones.
Comments from Previous Participants:
"Thank you for sharing your knowledge and helping us to understand how this journey will be, to help us to understand more that our life continues after we depart from this physical world, that our essence is beyond our body. I am writing you to thank you, because in your words we found peace and we became stronger to face the imminent. We were ready and prepared to talk about life and death."
S. California
"I cannot say enough about the thoughtfully shared real moments of profound human intimacy, reaching into my soul regarding the time preceding death; facing the details when most are too consumed with grief despair and regret. I applaud your work -sharing and enlightening readers in areas that we would never have thought of."
G. Virginia
"I recommend this class strongly. All that I learned has helped me in the dying process of my father. William and Susan are efficient and sensitive teachers with great knowledge and experience. The affirmations have comforted me when my father died. God knows what I would have done without them. My heartfelt thanks to you."
M. Germany
"Not only are these excellent metaphysical insights, but great practical information dealing with issues of death, dying and transitions. William and his wife Susan make a wonderful team and their unique insights and experiences compliment their writings in fantastic ways!"
B. Maine
"This is practical information to help you explore higher aspects of your consciousness. If you're focused on 'getting off the wheel' this is an excellent resource to take the first steps to begin the work. If you are ready to leave the man-made fairytale regarding our nonphysical existence behind, this information is for you. I thoroughly enjoyed it and plan to refer back to the exercises as necessary."
K. Georgia
"Revolutionary! Bill and Susan have created a new paradigm for how to approach, move through and go beyond death. It can help us all as we face this process with our loved ones and eventually ourselves."
P. California
"…a very practical guideline for an exploration into the non-physical and wonderful for those who help the dying transit into the non-physical more smoothly. Thank you Susan, Thank you William for your great work."
R. Switzerland
Our Incredible Journey

Life, Death and Beyond
Now a Self-Guided Course!
Become spiritually self-empowered and break free from the limits of all belief systems. This workshop includes ten guided audio exercises featuring the Hemi-Sync® audio guidance technology.

---



Workshop registration: $295.00 For assistance, please write to us at programs@glidewing.com.
We are all approaching a magnificent journey of consciousness beyond the body. For many of us, the time has come to expand our awareness beyond the beliefs of our youth and explore our own amazing spiritual existence. Always remember that we are powerful beings who possess the ability not only to create our current environment, but to shape our continuing existence beyond this life as well.
"Since the afterlife is thought-responsive our last dominant emotions and thoughts at the time of transition can influence and mold the subtle energy environments we experience after death." - William Buhlman
Prepare for a wild ride; the raw truth of our existence is far more mind-bending than any work of fiction. We are magnificent, creative, and eternal beings who are learning and evolving through intense physical experiences. The universal path we travel is an individual journey that begins with the courage to open our minds to question everything. The key is to awaken and become an active participant in our personal spiritual path - not just a passive believer in it.
Become spiritually self-empowered and break free from the limits of all belief systems. Learn how to take effective action and self-direct your awareness beyond the consensus realities of the astral dimension.
Experience extensive guided Hemi-Sync® exercises and meditations
Practice techniques to control and direct your state of consciousness during altered states
Learn about various nonphysical realities and how they function
Learn how to effectively navigate thought-responsive environments
Become knowledgeable about our continuing evolution beyond matter
Learn how to prepare for a conscious transition by recognizing and releasing attachments
Create a sacred space to intensify the transition experience
Assist loved ones in their journey of consciousness by identifying and removing emotional energy blocks
Created By: William and Susan Buhlman
Presented By: Hemi-Sync®
Produced By: GlideWing Productions
Everything is consciousness. All physical events and relationships are consciousness expressed through matter. As we awaken we see the world for what it truly is: an amazing training ground designed for our development and evolution. Every event in our daily life is an opportunity for personal growth and transformation. We become empowered when we recognize that we create our reality. Congratulations for taking this step toward your own spiritual evolution.
This workshop will enable you to design your final transition from physical reality. Prepare to make the most of your end-of-life spiritual journey. Death is just the beginning.
About the Workshop
Our courses are meant to be primarily experiential in nature, so the main focus of the work is in engaging in a regular practice offline, using the Hemi-Sync® exercises provided. Each session also includes written instructions in a downloadable workbook There are ten guided exercises and meditations in the course featuring the Hemi-Sync® audio guidance technology, and MP3 versions can be downloaded and kept for your ongoing practice after the workshop has concluded.
IMPORTANT DISCLAIMER

DO NOT listen to Hemi-Sync® while driving or operating heavy equipment, or with other devices that may influence brain-wave activity. If you have a tendency towards seizures, auditory disorders, or adverse mental condition(s), DO NOT listen to Hemi-Sync® without first consulting your physician. In the unlikely event that you experience any unusual physical or mental discomfort, immediately discontinue use. While many of our products contribute to wellness, they are not intended to replace medical diagnosis and treatment. All warranties whether express or implied, including warranties of merchant-Ability and fitness for a particular purpose, are disclaimed.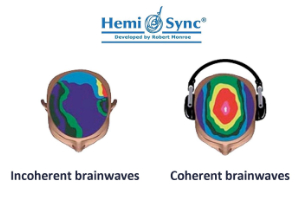 Hemi-Sync® Brainwave Patterns
Hemi-Sync® is a patented, scientifically and clinically proven audio-guidance technology refined with more than 50 years of research. Researchers learned that specific sound patterns could lead the brain to various states of consciousness, ranging from deep relaxation or sleep to expanded awareness and other extraordinary states.
The process works through the generation of complex, multilayered audio signals, which act together to create a resonance that is reflected in unique brainwave forms characteristic of specific states of consciousness. The result is a focused, whole-brain state known as hemispheric synchronization, or Hemi-Sync®, where the left and right hemispheres are working together in a state of coherence.
Copyright © 2018-23 Glidewing, Inc. - All Rights Reserved