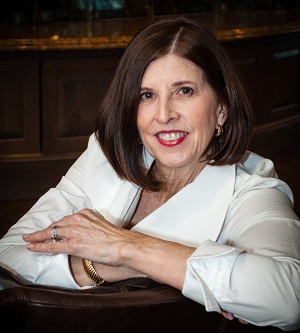 Justina Lasley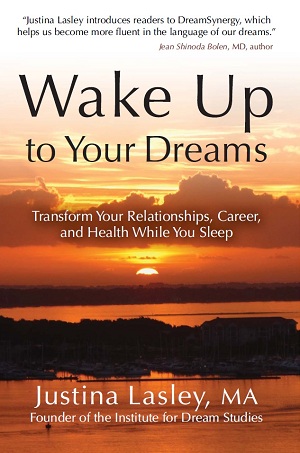 Biography
A Recognized Leader
Justina Lasley, M.A. is the Founder of the Institute for Dream Studies, an internationally recognized program that promotes the understanding and value of dreams to help people claim their uniqueness and full potential. She is the creator of DreamSynergy™, the comprehensive process with proven results for uncovering dream meaning leading to personal transformation.
An Author with Experience
Justina is the author of several books, including Honoring the Dream: A Handbook for Dream Group Leaders, In My Dream…a creative dream journal, and her latest book, Wake Up to your Dreams: Transform Your Relationships, Career and Health While You Sleep. She has been featured on television, radio and in numerous newspaper and magazine articles. She is in-demand speaker, trainer, and coach and conducts dream groups and workshops throughout the US and abroad at such venues as Omega Institute and the NY Open Center.
A True Dream Expert
Justina's 30 years of study and practical experience expand her capabilities as an instructor and enable her successfully to coach individuals on their path of personal growth. Justina shares with clients her enthusiasm, keen insight, and talent for relating to others, facilitating their rapid movement toward a more authentic, spiritual, and fulfilling life.
Justina holds a Master's degree in Transpersonal Psychology with an emphasis in Dream Studies from the University of West Georgia, and a B.A. in both Applied Art and Education from Converse College. She also studied at the University of Paris, Parsons School for Design and Pacifica Institute.
Dear Dreaming Friends,
I am excited to announce a long planned online workshop featuring the DreamSynergy™ process. I am thrilled to have been invited to collaborate with Glidewing to create this workshop. What a treat it was to spend several days with Robert Waggoner, Marina and Bob Felix filming the course.
As you well know, dreamwork is my passion and I guess I won't feel "done" until I know that each of you and all the people each of you know, use dreams as the gift they were created to be. How amazing to have your 24/7 inner therapist who has lived with you every moment of your life always guiding, supporting and encouraging you to be all that you were born to be and to live a happy and fulfilled life. And that wisdom and therapy is free!
I will show you in the course how to make meaning of your dreams (yes, we will talk about how to remember them) and to connect that meaning to your waking life. It doesn't matter whether you are new to dreamwork or a seasoned dreamer, you will move forward in your experience of your dreams and life. It will be a enjoyable and meaningful journey over a four week period.
The bonus is that Robert Wagoner (www.lucidadvice.com), a good friend and well-known and respected colleague, joins me to share some of his dreams and works with me on the exercises suggested for your use.
If you want to create groundwork or review for the course, please order on Amazon: Wake Up to Your Dreams: Transform Your Relationships, Career, and Health While You Sleep.
- Justina Lasley
Copyright © 2015-18 Glidewing - All Rights Reserved