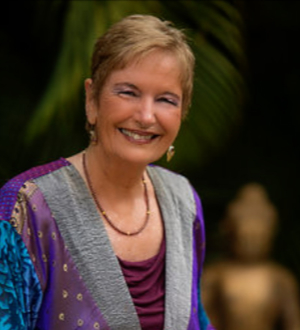 Laura Greenwood, Ph.D.
No-Risk Cancellation Policy: Enroll with complete peace of mind: You may cancel your enrollment and receive a full refund up until the end of the first week of the workshop.
Time-Zone Friendly: There are no set class times. Participants from all over the world can attend and no prior experience is needed. Audio/Visual material is pre-recorded and streamed. You can replay the instructional sessions as often as you need for the duration of the workshop.
System Requirements: Broadband Internet access is essential due to the streamed video content. We recommend the Firefox, Chrome and Safari browsers for use with our course web sites. GlideWing Workshop Videos are compatible with all desktop, notebook and mobile devices, including Apple and Android tablets and smartphones.
Workshop Information
To register, click on the "Register Now" button below, and follow the instructions on the login page. If you have any questions, please write to us at programs@glidewing.com.
---
Emotional Healing:
Transforming Attachment, Anger and Indifference
September 1 - 23, 2018
A three-week online workshop with personal support and mentoring provided by Dr. Laura Greenwood
Workshop Enrollment: $195.00
($100 off the regular enrollment fee of $295)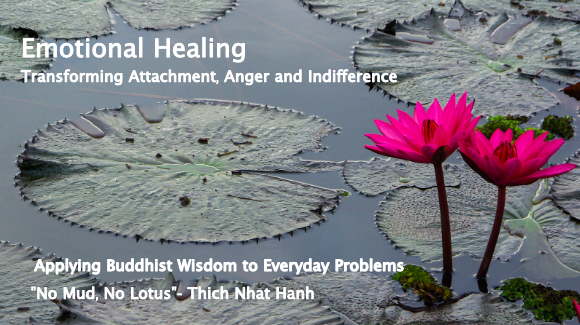 Applying Buddhist Wisdom to Everyday Problems
Life is not perfect! We have been sold a "bill of goods" in the belief that life should be perfect. And, when it is not, we get upset! Our body, speech and mind become flooded with reactive emotions! From a Buddhist perspective, there are 3 core reactive emotions, from which all the myriad other reactive emotions arise. They are grasping attachment, anger and indifference.
With grasping attachment, we grasp on to things that do not last, trying to control people or things by holding on. With anger, we feel resentment, frustration or hostility when things are not the way we want them to be. We try to control people or things by force. With indifference, we deny, ignore or withdraw from the reality of the change we dislike. We try to act as if control doesn't matter.
When we are besieged by these reactive emotions, we "judge" the world through a clouded point of view: when angry, we label the other as an enemy; when attached, we label the other as a friend; and when indifferent, we label the other as a stranger.
We need a way out from the ensnaring trap of these reactive emotions. Buddhism has many methods to help set us free and help us find happiness, ease of well-being and compassion. This workshop will share a powerful method that is called "investigative inquiry" or "analytical meditation." It is like the Socratic method of asking thoughtful questions and letting the inner wisdom of your own mind come up with the answers.
Every session will have exercises with a workbook and a guided meditation that will develop your own inner stillness and awareness of how to listen to the answers that will arise from within your heart. The roots of each poisonous emotion of attachment, anger and indifference will be examined and through experiential exercises, you will gain the means to transform these feelings into states of contentment, well-being and equanimity.
THE WORKSHOP
Workshop Features:
Three-week, teacher-guided online workshop
Step-by-step class video instructions (via streaming video)
New material released twice a week
Six hours of video instruction, practice exercises, and meditations
No set class times - review video instruction any time and as often as necessary throughout the workshop
Six downloadable guided meditations and exercises for your practice
Personal support and individual advice from Dr. Greenwood via workshop forums and messenger
Copyright © 2018 Glidewing, Inc. - All Rights Reserved