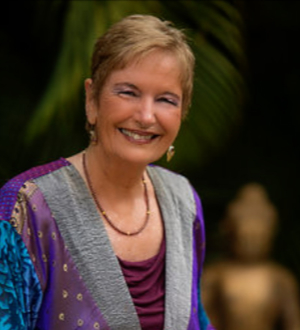 Laura Greenwood, Ph.D.
Registration Details
Cancellation Policy: You may cancel your enrollment for any reason during the first week. The deadline is the first Friday of the workshop, and we will refund your enrollment fee less credit card fees charged by our payment processing provider.
Time-Zone Friendly: There are no set class times. Participants from all over the world can attend and no prior experience is needed. Audio/Visual material is pre-recorded and streamed. You can replay the instructional sessions as often as you need for the duration of the workshop.
System Requirements: Broadband Internet access is essential due to the streamed video content. We recommend the Firefox, Chrome and Safari browsers for use with our course web sites. GlideWing Workshop Videos are compatible with all desktop, notebook and mobile devices, including Apple and Android tablets and smartphones.
"Pay It Forward" Option
Due to the kindness of previous donors, we are able to offer a "Pay It Forward" payment option for this workshop for those who are financially challenged. If you feel you cannot pay the full tuition at this time and qualify with our "self-report" income guideline of making under $50,000/year, please consider this option. We ask you to pay a nominal enrollment fee of $50 as a personal commitment to the course. In Week 3, we will ask if you found the benefit of the workshop to be great enough that you are willing to "pay it forward" and pay more—up to or exceeding the stated tuition so that others in the next workshop offering may benefit from your kindness.

Thank you, Dr. Laura and Glidewing
Comments from Workshop Participants
"Laura Greenwood is a fabulous course presenter and facilitator. She has genuine care for the participants and their journey. I learned a great deal about myself and was quite shocked at what I learned. But now I have the knowledge, I know I can do something about it!"
SH, Bermuda
"Primarily the word that comes up to describe this course is 'Wow'! Personally from having had some experience of teaching myself, I can see how much time and loving energy has gone into this offering by Dr. Greenwood. I have no doubt it will be of benefit to those who jump in with both feet."
Elaine, U.S.
"I love LOVE love this course. Thank you so much for helping me through lots of muddy water."
MN, Hawaii, USA
"I have always wanted a teacher to explain Buddhist concepts clearly and that is exactly what you offered us. Thank you especially for the clarifying examples you gave us from your own life and experience."
KG, California, USA
"Your concise and clear presentation and this—your gift of information and processes is absolutely Golden! I am so grateful!!!  So many ah-ha moments for me here! I am now able to understand and be aware of so much of what was going on with myself in my past, and what is often an ongoing struggle in my present. What a gift you are giving Laura....it's a treasure box full of gems of wisdom, healthy thinking and loveliness to help the whole being! Thank you, thank you!!"
JT, California, USA
"Laura Greenwood is a fabulous course presenter and facilitator. She has genuine care for the participants and their journey. I learned a great deal about myself and was quite shocked at what I learned. But now I have the knowledge, I know I can do something about it !"
SH Bermuda
"I love it! You have done such a nice job.... I feel like I have just had a visit with you when I'm watching the videos... so cool! Pretty big impacts and LOTS of divine confirmation that I'm on the right path…"
HC, Maine, USA
"This is such a comprehensive course. I am in awe of the labor it must have been to create the workbook, the videos, the sequencing of the course sessions. And your answers to questions in the forum were just right. I am so grateful for being in the course. Thank you!"
TE, Hawaii, USA
"Your workshop is definitely inspiring me to do a longer meditation retreat which I have been wanting to do but this gives me more motivation to make it happen.  Also appreciate that you are doing this to help others like me to get help before they have to suffer too much before changing old habitual patterns of stress and worry."
BG, Hawaii, USA 
"This course was extremely helpful as I was dealing with situations in my life during the course that were stressful and anger inducing. I was able to apply what I was learning immediately in order to neutralize and develop equanimity towards the situations. This past month has been filled with much more ease and acceptance of what is, more self compassion, and more neutrality towards "the enemy', "the friend", and "the stranger."
TG Hawaii, USA
Workshop Information

Awaken Your Natural Intelligence
To be announced
A three-week online workshop with personal support and mentoring provided by Dr. Laura Greenwood
Workshop Enrollment: $195.00
---
To register, click on the "Add to Cart" button, and then follow the instructions on the following page. Once we have processed your registration, we will complete your enrollment and send you further instructions by email.

For assistance, please write to us at programs@glidewing.com.
Connect With Your Innate Ability to Achieve Creative Freedom and Contentment
This 3-week experiential workshop will awaken your innate ability to relate to others from a posture of spacious open-heartedness and equanimity—allowing you to creatively interact with the world from a place of inner strength, confidence and joy. You will increase your capacity to do the right thing at the right time, and in the right way with ease—cultivating a natural intelligence that will guide you to successfully accomplish whatever you wish to achieve in your life.
Through an ancient Buddhist investigative questioning and listening method, you can access your direct intuitive knowing so that you are better able to release emotional stress; resolve relationship conflicts with friends, strangers and even enemies; and realize your highest creative potential.
THE WORKSHOP
Week 1 – Explores the nature of perception, emotional intelligence, change, emotional stress and the mind of equanimity. Introduces the investigative meditation practice of "QUERY"
Week 2 – Guides you in an investigative discovery of your innate capacity for compassion, mental clarity and tolerance as you disentangle yourself from the tendencies to exaggerate or underestimate the qualities of a person, an object or a circumstance.
Week 3 – Guides you in an investigative discovery of your natural state of spacious open-hearted connection with all of life; unraveling an emotional state that obscures or ignores the positive qualities or shortcomings of a person, object or circumstance. All these practices are unified in a meditative experience that brings deep insight into how you create and can release debilitating emotional stress and how you can experience acceptance of self and others that promotes an ease of well-being in your life.
Workshop Features:
Three-week, teacher-guided online workshop
Step-by-step class video instructions (via pre-recorded streaming video)
A detailed workbook that accompanies the video instruction and provides explanations and exercises to enhance your experiential learning
New material released twice a week
Six hours of video instruction, practice exercises, and meditations
Six downloadable guided meditations and exercises for your practice
Prefer to listen? Access the audio-only portion of this program on your preferred audio device
No set class times - review video instruction any time and as often as necessary throughout the workshop
Personal support and individual advice from Dr. Greenwood via workshop forums and private messenging
Copyright © 2018-20 Glidewing, Inc. - All Rights Reserved