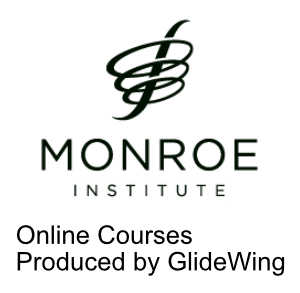 Online Course Schedule
Online Resources
Testimonials from Participants
"I really enjoyed the workshop. I found other participants' comments valuable. Oftentimes, it would help me remember something that happened to me. Reading about other folks' experiences was cool. I like the video presentations, as well as the workbook information. The Glide Wing format is nice. Patty Ray did a nice job putting this all together! The class helped me to understand other ways that intuition can be present. I'm glad I took this class."
-J.C. USA
"The techniques and methods were very effective in getting clear guidance and easy to use so I have confidence that I will continue to receive benefit. SAM technology was awesome, very calming. Videos were easy to understand. Thank you so much!"
-K.R. USA
"I experienced some beautiful moments of my intuition speaking through me and to me, where life felt like a synchronizing flow guiding me to a higher plane of thought and being. It was profoundly moving and inspiriting."
-E.R. USA
"This was my true first online workshop. Patty's recordings were clear and pleasant. There was enough time between sessions to experiment. I like that there wasn't any set up time and I could do it whenever I had time to. Very nicely done! Thank you smile"
-G.P. USA
"Very user friendly and straightforward layout. Patty was always fast to reply and gave in depth replies. "
-J.O. Australia
"How very exciting when it comes to getting inspired to practice whatever you've picked up from the course each week and put that into use. You really do get to see larger and smaller results from the moment you put your mind and heart to it. "
-M.B. USA
"Overall I enjoyed the course and appreciate the ability to access it on my schedule. I've heard similar material before but I greatly enjoyed Marc's perspective on it and how he has shared his own personal stories that relates to the material. Thank you for the great course!"
-K.H. USA
About The Monroe Institute

The Monroe Institute
"The Monroe Institute advances the exploration of human consciousness and the experience of expanded states of awareness as a path to creating a life of personal freedom, meaning, insight, and happiness."
The Monroe Institute® (TMI) is a preeminent leader in human consciousness exploration. TMI is devoted to the premise that focused consciousness contains the answers to humankind's questions. Through the use of technology, education, research and development, TMI has been advancing the experience of individuals in the exploration of targeted and expanded states of awareness for over 50 years.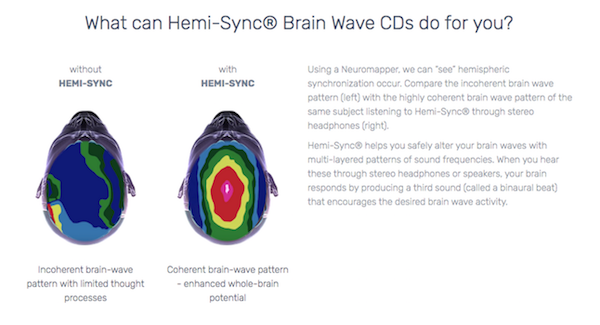 Hemi-Sync® Brainwave Patterns
Hemi-Sync® is a patented, scientifically and clinically proven audio-guidance technology refined with more than 50 years of research. Researchers learned that specific sound patterns could lead the brain to various states of consciousness, ranging from deep relaxation or sleep to expanded awareness and other extraordinary states.
The process works through the generation of complex, multilayered audio signals, which act together to create a resonance that is reflected in unique brainwave forms characteristic of specific states of consciousness. The result is a focused, whole-brain state known as hemispheric synchronization, or Hemi-Sync®, where the left and right hemispheres are working together in a state of coherence.
It All Started with Bob Monroe
Robert Monroe was a successful and distinguished business executive, dedicated family man, and noted pioneer in the investigation of human consciousness. He also invented Hemi-Sync® and founded The Monroe Institute®, a worldwide organization dedicated to expanding human potential.
Copyright © 2018 Glidewing - All Rights Reserved