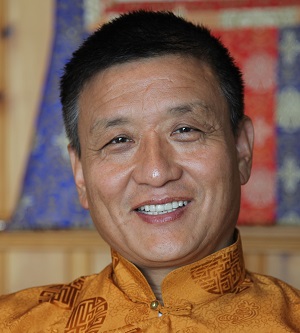 Tenzin Wangyal Rinpoche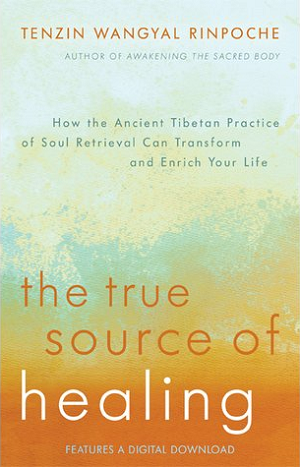 Comments from the Online Sangha
about Rinpoche's online workshops
"...having the opportunity to learn under the guidance of Tenzin Wangyal Rinpoche is a priceless gift. I've found the online format, structure and length of the workshops particularly appropriate to develop and train and practice. My heartfelt thanks!...".
- S.B., Switzerland
"This is a life transforming workshop, thank you so much for offering it. The teaching is clear, deep and it is very precious to feel the support of Rinpoche, and the enthusiasm of the Sangha".
- Corinne, Austria
"I feel that this was the most valuable workshop in my life. The thousand years old teachings of the Bon lineage presented in a nice and simple to understand and absorb method for the western mind. Thank you Rinpoche and Glidewing".
- O.K., Greece
"These are wonderful clear teachings from Rinpoche. I appreciated the downloadable guided meditations and the progression of the different types of meditation. With much gratitude".
- May, USA
"I've blocked myself from exploring my creative potential for most of my adult life. Rinpoche's guidance has helped me to transcend that self-imposed restriction and I am most grateful. We are truly blessed to have such a talented and compassionate teacher who fully understands the heart of the sacred teachings and is not afraid to adapt them to the modern world and the Western mind".
- S.F., USA
"This is my third workshop with Rinpoche. I feel very privileged to have access to these precious teachings presented in such a user friendly format! Thank you to Rinpoche and the Glidewing team".
- Russell, Australia
"Tenzin Wangyal Rinpoche is an outstanding teacher--I felt a strong connection with him throughout his workshops and I'm so pleased that I had the opportunity to be his student. I also want to thank everyone who made these workshops happen".
- L.P., USA
"I loved this course, and feel so grateful to Rinpoche and all the sangha members for making available this beautiful offering. I appreciate the clarity of the way the material was ordered, and the time and thoughtfulness which must have gone into structuring it so well, thus making it very accessible".
- Melanie, United Kingdom
"It is an amazing experience to attend your carefully prepared Workshop at any time - no matter in which time zone one lives - and to have the possibility to come back to the course contents, whenever one wishes to do so. One notices all the effort, enthusiasm and love you have put and still are putting into it in order to help all of us in every well laid out detail, e.g. the printable support material as well as the downloadable audio files. Your unlimited support in answering questions, that arise, is outstanding. Tenzin Wangyal Rinpoche is the best teacher one is lucky to learn from. He is so talented with words, which makes the ancient teachings easy to understand and to bring them into practice in our everyday lives. That he grants us access to his precious knowledge with your help is a great gift beyond words. The forum is a highly appreciated way to correspond easily with fellow students from all around the world. To be able to learn from their experiences is a great opportunity one shouldn't miss".
- Nanette, Germany
Register Now
Workshop Information
---
Healing From the Source: Meditation as Medicine for Body and Mind

A Free Three-Week Online Workshop and Research Study
Presented by Geshe Tenzin Wangyal Rinpoche

July 9 - July 31, 2016

Geshe Tenzin Wangyal Rinpoche and GlideWing Productions are offering a free three-week online workshop on Healing From the Source: Meditation as Medicine for Body and Mind. In connection with the free workshop, a team of researchers will conduct a study into the effects of workshop participation in easing physical and emotional pain.
We tend to view emotional and physical pain as the enemy. The Healing From the Source workshop reveals why we shouldn't—and shows us how meditation practice can transform our own pain and sickness through the healing warmth of loving-kindness. Based on ancient teachings of dzogchen from the Tibetan Bön Buddhist tradition, this online workshop helps one discover the "great healer within."
Normally, a registration fee would be charged for attending this Healing From the Source workshop. However, Tenzin Rinpoche and GlideWing are committing to offer the July workshop free of charge in order to accommodate as many participants as possible in the associated study.
To Register for this free workshop:
Click on the Register Now button on this page.
Click on the title of the workshop, Healing From the Source, in the list of available workshops.
Follow the instructions on the login page to create your workshop username and password
(or enter your username and password if you already have them).
If you need assistance, contact us at programs@glidewing.com
---
Call for Volunteers
As a study volunteer, you are invited to bring to this workshop any form of pain you wish to heal, anything from mild physical, mental, or emotional discomfort to severe or deeply rooted pain. The online workshop will provide three weeks of video-based instruction in meditation practices designed to help ease that pain. Throughout, Rinpoche will make himself available to answer questions. Designated senior students will serve as moderators to provide additional support as needed.
Because many participants will be busy with their normal daily routines throughout the three weeks, it may be a challenge for some to keep up with the recommended practice schedule. However, all participants are encouraged to commit wholeheartedly to themselves by fully engaging in viewing the instructional videos, practicing the meditations, and completing the study-related surveys.
The recommended level of participation includes:

View all instructional videos on a timely basis. The workshop is divided into six teaching sessions, with a new session introduced each Saturday and Tuesday of the workshop. There are no set class times, and videos can be viewed on your own schedule.
Engage in two sessions per day of formal meditation practice, for a minimum of 20 minutes a session.
Bring the practice informally into your life at least five times a day.
Complete a 2-minute "practice tracker" survey via computer or smartphone each evening during the workshop.
Complete a pre- and post-workshop survey, as well as a follow-up survey three months after the workshop ends.
Participation in the study is completely voluntary, and all information collected will be confidential and anonymous. Learn more about the research goals and methods.
About the Workshop
A series of instructional videos are introduced in progression throughout the three weeks. Every few days a new teaching session is revealed to course participants, allowing them to view and practice on their own schedule. Each teaching session concludes with a guided meditation, along with an MP3 audio version that can be downloaded and kept for ongoing practice. Tenzin Rinpoche answers questions in a special "Ask a Question" forum, and encourages free use of a discussion forum with participants from around the world.
Workshop Features:
Six teaching sessions (consisting primarily of short pre-recorded videos and guided meditations with a total viewing time of about one hour or less)
No previous experience required
Share your experience with participants from around the world
No set class times - view and practice with the teachings on your own schedule
Replay instructional videos over and over as needed throughout the workshop
Easy-to-use course website
Learn and practice from the comfort of your own home
Time Zone-Friendly: There are no set class times. Participants from all over the world can attend. Audio/Visual material is pre-recorded and streamed. You can replay the workshop instructional sessions as often as you need for the duration of the workshop.
System Requirements: Broadband Internet access is essential due to the streamed video content. We recommend the Firefox, Chrome and Safari browsers for use with our course websites. GlideWing Workshop Videos are compatible with all desktop, notebook and mobile devices including Apple and Android tablets and smartphones.
IMPORTANT DISCLAIMER
The intention of this workshop, and its teachers and producers, is only to offer information of a general nature to help you in your quest for emotional and spiritual well-being and any accompanying enhancements to physical comfort. The teachings and exercises presented in the workshop do not represent medical advice or prescribe the use of any technique as a substitute or replacement for seeking professional care or treatment for physical, psychological/emotional, or medical problems you may be experiencing. If you have any specific questions about any medical or psychological matter you should consult your doctor or other professional healthcare provider. If you think you may be suffering from a medical or psychological condition you should seek immediate medical attention. You should never delay seeking professional medical/psychological advice, disregard such advice, or discontinue medical/psychological treatment because of information provided in the workshop or on our related web site. In the event you use any of the information in this course for yourself or others, the course teachers and producers assume no responsibility for your actions.
Register Now
Copyright © 2016-18 Glidewing - All Rights Reserved