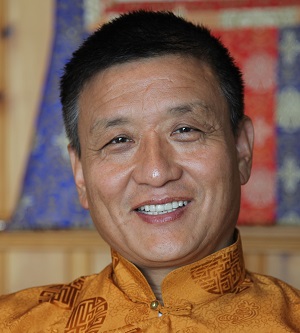 Tenzin Wangyal Rinpoche
Cancellation Policy: You may cancel your enrollment for any reason during the first week. The deadline is the first Friday of the workshop, and we will refund your enrollment fee less credit card fees charged by our payment processing provider.
Time-Zone Friendly: There are no set class times. Participants from all over the world can attend and no prior experience is needed. Audio/Visual material is pre-recorded and streamed. You can replay the instructional sessions as often as you need for the duration of the workshop.
System Requirements: Broadband Internet access is essential due to the streamed video content. We recommend the Firefox, Chrome and Safari browsers for use with our course web sites. GlideWing Workshop Videos are compatible with all desktop, notebook and mobile devices, including Apple and Android tablets and smartphones.
Workshop Information

The Truth That Sets You Free: Discovering Your Inner Wisdom Through Practices of Waking and Sleeping
May 11 - June 2, 2024
A three-week online workshop with personal support and guidance provided by Tenzin Wangyal Rinpoche
Workshop registration: US$ 349.00
---
To register using PayPal, click on the "Add to Cart" button, and then follow the instructions on the following page. Once we have processed your registration, we will complete your enrollment and send you further instructions by email.

You can also click here to purchase and enroll in the workshop using the Stripe payment system directly on the course site. On the course site, you can use your existing GlideWing account, or create a new one.

For assistance, please write to us at programs@glidewing.com.
"The true value of a human being can be found in the degree to which he has attained liberation from the self."
- Albert Einstein
This workshop is about becoming liberated from fear and other disturbing emotions so you may live more fully and genuinely in all aspects of life. Ultimately, it's about achieving final liberation, or enlightenment.
Nearly all of us feel strongly attached to our physical body and to our sense of identity as a professional, a spouse, a son or daughter, for example. But our genuine self is far simpler, and more profound, than any of these. Through the practice of sleep yoga and other guided meditations, Tenzin Wangyal Rinpoche helps you to discover the truth of who you are: a sense of spacious awareness that is beyond the ego-based identity and which is eternal, changeless, indestructible, and serene. Realizing this truth is what liberates us from the fear and negative emotions that have trapped us in suffering. It can help us overcome fear even during the most challenging moments, including the time of our own death.
The meditations taught in this workshop include daytime contemplative practices from the Dzogchen, or "Great Perfection," tradition of Tibetan Bön Buddhism; as well as sleep yoga practices of the night, from the Bön Mother Tantra, which offer helpful support for one's dzogchen practice. Dzogchen is considered the path of self-liberation and the highest form of teaching and practice in the Bon Buddhist tradition. For practitioners, it offers the potential for liberation during a single lifetime and within a single body. Its practices transport the practitioner directly into the nature of mind, which is our true essence.
About the Workshop
This three-week workshop is divided into six teaching sessions plus an introduction to the workshop practices. The workshop is intended to be experiential rather than purely philosophical or conceptual in nature, with each teaching session providing guidance for your formal and informal practice. Rather than presenting extended lectures, every session consists of a series of short videos — each focused on a specific aspect of the teachings — whose cumulative duration is about an hour or less. Each Saturday and Tuesday of the workshop a new teaching session will be introduced.
The videos in the workshop were recorded specifically for this program, and once a teaching session has been introduced it remains available for your review throughout the duration of the course. It is important to us that you have as much time as you need to complete your work, so we are offering all participants extended access to the videos and other course materials for two weeks after the course formally ends. The workshop materials also include downloadable audio recordings of the guided meditations, as well as printable written instructions for each practice taught in the teaching sessions.
Rinpoche makes himself available throughout the three weeks of the workshop through our private workshop forums and messaging system, to answer questions about the teachings and your experiences with the practices. While you will have the ability to ask Rinpoche questions privately, we encourage you to use the forums so that everyone may benefit from your experiences and from Rinpoche's responses and guidance. Through the forums, you will be able to communicate and share your experiences with other group members, who will be working with the teachings along with you. Rinpoche has a very busy travel and teaching schedule and is in great demand, so he asks that your questions be about the teachings of this workshop and in particular about your experiences of the practice. He also asks that your questions come from the heart, rather than being conceptual or merely inquisitive in nature.
Workshop Features:
Three-week teacher-guided online workshop
Step-by-step class instructions via streaming video
New material released twice a week
Six hours of video instruction and guided meditations
No set class times — review video instruction anytime and as often as necessary throughout the workshop
Downloadable guided meditations for your practice
Continual personal support and individualized advice from Geshe Tenzin Wangyal Rinpoche via workshop forums and messenger
Easy to use and navigate course site
Copyright © 2017-23 Glidewing, Inc. - All Rights Reserved