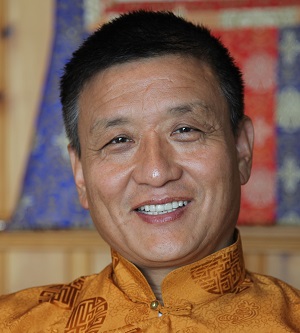 Tenzin Wangyal Rinpoche
Cancellation Policy: You may cancel your enrollment for any reason during the first week. The deadline is the first Friday of the workshop, and we will refund your enrollment fee less credit card fees charged by our payment processing provider.
Time-Zone Friendly: There are no set class times. Participants from all over the world can attend and no prior experience is needed. Audio/Visual material is pre-recorded and streamed. You can replay the instructional sessions as often as you need for the duration of the workshop.
System Requirements: Broadband Internet access is essential due to the streamed video content. We recommend the Firefox, Chrome and Safari browsers for use with our course web sites. GlideWing Workshop Videos are compatible with all desktop, notebook and mobile devices, including Apple and Android tablets and smartphones.
Workshop Information

Who Am I?
A Journey to Self-Realization
with Geshe Tenzin Wangyal Rinpoche
October 16 - 31, 2021
A two-week online workshop with personal support and guidance provided by Tenzin Wangyal Rinpoche

Workshop registration: US$ 279.00
---
To register, click on the "Add to Cart" button, and then follow the instructions on the following page. Once we have processed your registration, we will complete your enrollment and send you further instructions by email.

For assistance, please write to us at programs@glidewing.com.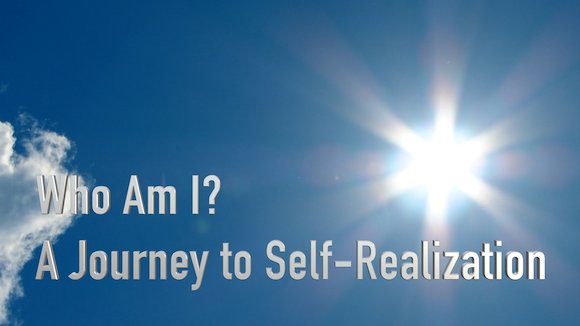 "I–Who Am I?
I am no one.
I can be anyone."
- Tenzin Wangyal Rinpoche
The primary journey of every spiritual path is to reclaim what has been lost: the truth of who we really are. Once we come to a deep recognition that our true nature is spontaneous perfection, there is no more need to search for insights or solutions, no more need to strive. According to the dzogchen tradition of Tibetan Bon and Buddhism, this simple recognition is the way to ultimate liberation, to our own Great Perfection.
This two-week workshop is based on a poem Tenzin Wangyal Rinpoche wrote during moments of self-reflection on retreat. It essentializes the deep personal work he does as a teacher, father, husband, friend, and spiritual being. Each session of the workshop will guide you through his poem, line by line, in your own journey of self-discovery.
"This poem has supported me in incredible ways, and I hope it will help all of you in the same way," Rinpoche says. "At any moment when you feel challenged, threatened, lost, or sad, that's a simple sign that you have lost connection with who you are. I wrote this poem as a support for remembering, and reconnecting."
Throughout every stage of life, from childhood through adulthood and old age, we have a different sense of identity, a strong mental image of who we are. Each of these identities causes us pain, because it is only a mental projection based on ignorance, anger and attachment. In the workshop, Rinpoche encourages you to make note of your current sense of identity and work with it in the guided meditations and throughout your day. For it is only by discovering who you are not that you can connect deeply with the beauty and infinite potential of who you are.
About the Workshop
This is a two-week workshop that is divided into four teaching sessions plus an introduction to the workshop practices. The workshop is intended to be experiential rather than purely philosophical or conceptual in nature, with each teaching session providing guidance and exercises for your formal practice. Rather than presenting extended lectures, each teaching session consists of a series of short videos, each one focused on a specific aspect of the teachings. The teaching session videos have a total duration of about an hour or less. A new teaching session will be introduced twice a week, on each Saturday and Tuesday of the workshop.
The videos in the workshop were recorded specifically for this program, and once a teaching session has been introduced, it remains available for you to review for the duration of the course. Although the videos are generally available only for the duration of the workshop, it is important to us that you have as much time as you need to complete your work with the teaching sessions. If you find that you would like to have additional time to access the videos and course materials, we'll be glad to extend your access.
Because our participants will be attending from all over the world and many different time zones, the teaching sessions can be accessed according to your own schedule, when it is convenient for you. This workshop includes four guided meditations for your formal practice, with audio versions that will be downloadable in MP3 format. Informal practice, as the name suggests, can be done anywhere and any time you have a moment to reflect on the situations that arise in life. Detailed instruction for both formal and informal practice will be provided in the workshop videos.
Rinpoche makes himself available throughout the two weeks of the workshop to answer questions about the teachings and your experiences with the practices through our private workshop forums and messaging system. Through the forums, you will be able to communicate and share your experiences with the group who will be working with the teachings along with you. We encourage you to use the forums so that everyone may benefit from your experiences and from Rinpoche's responses and guidance. Because of his busy schedule, Rinpoche asks that your questions be about the teachings presented in the workshop and in particular, your experiences with them. He also asks that your questions come from the heart, rather than being conceptual or merely inquisitive in nature.
Workshop Features:
Two-week teacher-guided online workshop
Step-by-step class instructions (via pre-recorded video)
New material released twice a week
Four hours of video instruction, exercises, and meditations
No set class times - review video instruction any time and as often as necessary throughout the workshop
Continuous personal support and individual advice from Geshe Tenzin Wangyal Rinpoche via workshop forums
Easy to use and navigate course site
Copyright © 2021 Glidewing, Inc. - All Rights Reserved