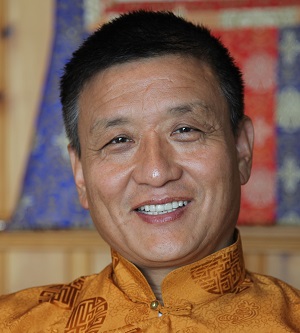 Tenzin Wangyal Rinpoche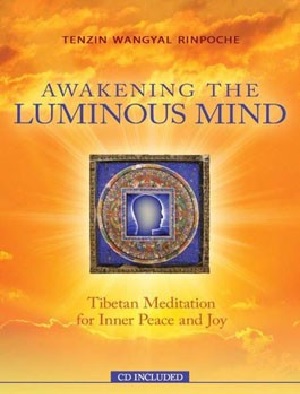 Comments from the Online Sangha
about Rinpoche's online workshops
"...having the opportunity to learn under the guidance of Tenzin Wangyal Rinpoche is a priceless gift. I've found the online format, structure and length of the workshops particularly appropriate to develop and train and practice. My heartfelt thanks!..."
- S.B., Switzerland
"I feel that this was the most valuable workshop in my life. The thousand years old teachings of the Bon lineage presented in a nice and simple to understand and absorb method for the western mind. Thank you Rinpoche and Glidewing".
- O.K., Greece
"I've blocked myself from exploring my creative potential for most of my adult life. Rinpoche's guidance has helped me to transcend that self-imposed restriction and I am most grateful. We are truly blessed to have such a talented and compassionate teacher who fully understands the heart of the sacred teachings and is not afraid to adapt them to the modern world and the Western mind."
- S.F., USA
"Tenzin Wangyal Rinpoche is an outstanding teacher--I felt a strong connection with him throughout his workshops and I'm so pleased that I had the opportunity to be his student. I also want to thank everyone who made these workshops happen."
- L.P., USA
Register Now
Workshop Information
---
Focusing and Calming Your Mind

The Tibetan Practice of Zhiné (A Two-Week Self-Guided Online Workshop)
Presented by Geshe Tenzin Wangyal Rinpoche
Although the Tibetan Practice of Zhiné can provide a strong foundation for beginners, it can also be a valuable addition to any spiritual practice and for anyone who wishes to develop a calm and focused state of mind.
To enroll in this workshop:
Click on the Register Now button on this page.
Enter your username and password, or create a new account if you don't have one.
For new accounts, an email will be sent to you to confirm your address. Check your spam inbox if you don't find it.
Select the course category "Self-Guided Workshops" at the bottom of the page.
Click on the title of the workshop, The Tibetan Meditation Practice of Zhiné, in the list of available workshops.
---

Almost every spiritual tradition includes a practice that develops concentration and stillness of the mind. This practice is called "calm abiding," or "zhiné," in the Tibetan traditions.
The practice of zhiné develops the strong, stable attention and stillness necessary to overcome the continual movements of the mind. The ability to maintain focused attention and abide in clear, open awareness not only enables you to live more fully in the present, it also cultivates spiritual awakening. The practice of zhiné affords an opportunity to step out of the distractions of everyday life and come home to yourself.
"Focusing and Calming Your Mind: The Tibetan Practice of Zhiné" is tailored for beginning meditators but will be beneficial for anyone—including experienced practitioners—who needs support in stabilizing their thoughts and their mind. The course gives comprehensive instruction in the zhiné, or "calm abiding," practice, which has its source in the ancient Bön Buddhist tradition of Tibet. Through this practice you will learn to quiet and calm the mind by focusing attention on a single object. Three forms of zhiné are taught: focusing on a visual support; focusing on sound; and focusing on the "Three Precious Pills"—stillness of the body, silence of the speech, and spaciousness of the mind.
A short meditation practice each day can bring many benefits, including enhancements to physical, emotional, and psychological wellbeing. More specifically, the practices of this workshop can help you to:

Improve your focus in all areas of your life
Clear negative emotions, unblock creativity, enhance your productivity, and improve your mood
Find more sense of peace and quietude
Become more connected and grounded in all experiences of body, speech and mind
Stabilize clarity of mind and cultivate awareness
Come closer to your true self
Rinpoche instructs and guides the practice through a series of videos that can be watched at home on your own schedule.
Note: Rinpoche will not be answering individual questions in this workshop.
Workshop Features:
Four teaching sessions (consisting primarily of short pre-recorded videos and guided meditations with a total viewing time of about one hour or less)
No previous experience required
Share your experience with participants from around the world
No set class times - view and practice with the teachings on your own schedule
Replay instructional videos over and over as needed throughout the workshop
Easy-to-use course website
Learn and practice from the comfort of your own home
Time Zone-Friendly: There are no set class times. Participants from all over the world can attend. Audio/Visual material is pre-recorded and streamed. You can replay the workshop instructional sessions as often as you need for the duration of the workshop.
System Requirements: Broadband Internet access is essential due to the streamed video content. We recommend the Firefox, Chrome and Safari browsers for use with our course websites. GlideWing Workshop Videos are compatible with all desktop, notebook and mobile devices including Apple and Android tablets and smartphones.
Register Now
Copyright © 2016-21 Glidewing - All Rights Reserved