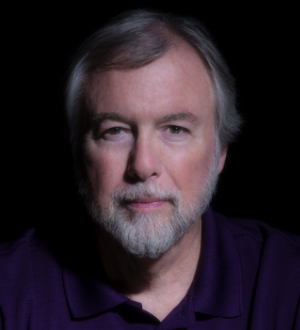 William Buhlman
Cancellation Policy: In our self-guided courses you will have access to the entire workshop once you are enrolled, and so you will not be eligible for a refund once you have begun the program.
Time-Zone Friendly: There are no set class times. Participants from all over the world can attend and no prior experience is needed. Audio/Visual material is pre-recorded and streamed. You can replay the instructional sessions as often as you need for the duration of the workshop.
System Requirements: Broadband Internet access is essential due to the streamed video content. We recommend the Firefox, Chrome and Safari browsers for use with our course web sites. GlideWing Workshop Videos are compatible with all desktop, notebook and mobile devices, including Apple and Android tablets and smartphones.
Why should I learn how to have an out-of-body experience?
The benefits of out-of-body exploration (also known as astral projection) extend far beyond the limits of our physical senses and our intellect. After an out-of-body experience, many people report an inner awakening of their spiritual identity, a transformation of their self-concept. They see themselves as more than matter - more aware and alive.
They express a profound inner wisdom based on personal spiritual experience. Many report being connected to something greater than their selves, connected to the very source of life itself. They report a powerful feeling of breaking through a dense barrier of ignorance, fear, and limitation. During my workshops, I often hear reports of an increase in personal knowledge and an inner connection to spirit. Many report a dramatic expansion of their perception capabilities extending far beyond their physical limits - an overwhelming sense of knowing based on direct personal experience.
Adventures Beyond the Body


Mastering the Out-of-Body Experience
In this course, William will share his own personal experiences and the system that he has successfully used for decades to journey beyond the physical. His own ability to move throughout the non-physical world and the evidence he has gathered from thousands of students makes a unique combination of wisdom that is now available to you in the comfort and privacy of your home.
`
Available now as a Self-Guided Course
Workshop registration: $395.00
---
To register, click on the "Add to Cart" button, and then follow the instructions on the following page. Once we have processed your registration, we will complete your enrollment and send you further instructions by email.

You can also click here to enroll in the workshop directly from the course site with immediate access to the workshop, using the Stripe payment system.

For assistance, please write to us at programs@glidewing.com.
"Once the inner door to exploration is opened, our progress is unstoppable."
-William Buhlman
An exciting adventure awaits all of us. The exploration of the unseen universe has begun and no power on earth can hinder or reverse this process. We individually and collectively are awakening to our new abilities. In ever increasing numbers we now recognize that our thoughts mold energy and physical matter and that we that we have the power to create our individual reality. This realization is part of an awakening of the human mind to our full potential; we can explore the unseen universe in full consciousness. This awakening is a major step in our evolution.
William Buhlman is the world's leading expert on out-of-body travel, conducting workshops around the world for over twenty five years. Now for the first time he has assembled his teaching material for an online self-guided workshop offered exclusively through GlideWing Productions. Whether you are a curious beginner or an experienced traveler that wants to sharpen your skills there is valuable knowledge here for you.

About the Workshop
Adventures Beyond the Body is a six-month, self-guided experiential workshop, with eleven guided audio exercises featuring the Hemi-Sync® audio guidance technology and a mulit-part workbook with practice suggestions that you can download and keep for your ongoing practice. There will be eight instructional sessions in the course, taking you step-by-step through building a foundation and covering a series of exercises and practices for achieving an out-of-body experience.
Although William Buhlman won't be available for answering questions in this self-guided format, you will still have access to all of the course material and the same video instruction as in the guided and live versions of the program. You don't need to be online at any particular time to participate - instruction is presented via streaming video, that has been pre-recorded specially for this course, and that you can view according to your own daily schedule. The real work in the course involves your putting the methods and techniques into practice in your life, and to help facilitate this, the course includes eleven audio exercises and guided meditations using the Hemi-Sync® audio guidance technologies.
This self-guided program will provide you with effective training tools and techniques to support your own inner explorations through a variety of sessions that include:
Practicing extensive out-of-body and inner exploration techniques.
Preparation methods to enhance your experience.
Effective focus and control methods.
Dream conversion techniques.
How to navigate thought responsive realities.
Developing an effective mindset for non-physical exploration.
Proven brain wave synchronization technology.
Guided OBE meditations.
How to prolong and enhance the unlimited potential of OBEs.
Methods to expand your OBEs into profound spiritual experiences.
How to overcome challenges during your explorations.
The workshop includes eleven downloadable guided meditations and exercises featuring the Hemi-Sync® audio guidance technology, voiced by William Buhlman including two selections from his Hemi-Sync CD Album, "Out-of-Body Techniques," and nine more additional OBE methods.
Each participant will experience an array of proven OBE methods including the target technique, inner motion, visualization and energy body activation. A comprehensive workbook with additional practice suggestions is included to support your journey. This workshop is based on the personal experiences from William Buhlman's four decades of out-of-body adventures and includes feedback obtained from thousands of inner explorers from around the world.
Instruction for this program is provided via pre-recorded video by William Buhlman, the best-selling author of Adventures beyond the Body and Adventures in the Afterlife. For more information visit www.astralinfo.org.
Our courses are meant to be primarily experiential in nature, so the main focus of the work is in engaging in a regular practice offline, using the downloadable Hemi-Sync® exercises provided.
IMPORTANT DISCLAIMER

DO NOT listen to Hemi-Sync® while driving or operating heavy equipment, or with other devices that may influence brain-wave activity. If you have a tendency towards seizures, auditory disorders, or adverse mental condition(s), DO NOT listen to Hemi-Sync® without first consulting your physician. In the unlikely event that you experience any unusual physical or mental discomfort, immediately discontinue use. While many of our products contribute to wellness, they are not intended to replace medical diagnosis and treatment. All warranties whether express or implied, including warranties of merchant-Ability and fitness for a particular purpose, are disclaimed.
Copyright © 2020-22 Glidewing, Inc. - All Rights Reserved