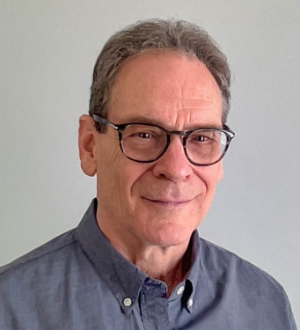 Paul Rademacher
Cancellation Policy: You may cancel your enrollment for any reason during the first week. The deadline is the first Friday of the workshop, and we will refund your enrollment fee less credit card fees charged by our payment processing provider.
Time-Zone Friendly: There are no set class times. Participants from all over the world can attend and no prior experience is needed. Audio/Visual material is pre-recorded and streamed. You can replay the instructional sessions as often as you need for the duration of the workshop.
System Requirements: Broadband Internet access is essential due to the streamed video content. We recommend the Firefox, Chrome and Safari browsers for use with our course web sites. GlideWing Workshop Videos are compatible with all desktop, notebook and mobile devices, including Apple and Android tablets and smartphones.
Secrets of Time, Money, Dreaming and Enlightenment


Finding Stillness and Ease in a World Gone Mad
A Six-Week Hemi-Sync online workshop, with 15 downloadable guided meditations and exercises featuring the Hemi-Sync® audio guidance technology, along with personal support and guidance provided by Paul Rademacher.
October 28 - November 19, 2023 Workshop registration: $249.00
---
To register using PayPal, click on the "Add to Cart" button, and then follow the instructions on the following page. Once we have processed your registration, we will complete your enrollment and send you further instructions by email.

You can also click here to purchase and enroll in the workshop using the Stripe payment system directly on the course site. On the course site, you can use your existing GlideWing account, or create a new one.

For assistance, please write to us at programs@glidewing.com.
Time, Money, Dreaming and Enlightenment
Those who are drawn to the inner life often feel an unbearable tension between attending to material needs and exploration of the numinous. There is a way beyond this impasse. That way begins in the Heart – a path to revolutionary insights into the hidden natures of Time, Money, Dreaming, and Enlightenment.
Join us online for a six-week course featuring 15 guided meditations and exercises featuring the Hemi-Sync® audio guidance technology, along with personal support and guidance provided by Paul Rademacher.
In our society, there is enormous pressure to choose material existence at the expense of the inner quest. We are told that Time IS Money and to waste time on nonmaterial pursuits, such as Dreaming or Enlightenment, is a frivolous indulgence. Ironically, our unquestioning acceptance of that cliché leads to rejection of powerful and creative resources – the very tools necessary for navigating an otherwise uncertain physical world. It is the Heart that is able to lead the way while bridging the gap between our inner and outer lives.
In this course, we will find that from the Heart's perspective, Time, Money, Dreaming, and Enlightenment form a mutually reinforcing whole rather than being fractured and competing concerns. Together, they are a transformative matrix that leads to an utterly new sense of being. This is the transition from Narrative Self to Witness - the process of opening to awe in everyday life while also accessing crucial resources for meeting the demands of our material being.
This workshop is not about Manifestation, The Law of Attraction, The Secret, or The Prosperity Gospel. Neither is this about dream interpretation or tips for living. Rather, it is a stunning glimpse into the next stage of human evolution that will turn everything you think you know on its Heart.
During this six-week course we will explore:
Your Heart's unique perceptual and relational capacities
Releasing personal stories that lock your Narrative Self into an artificial and overwhelming role
Learning how to develop Twilight Awareness to set up and explore your dream world
Linking conscious and unconscious experience through your dreams
The unique language of the Heart and its genius for integration
Enlightenment as inner silence and radical trust
Why we can no longer look to the past to guide us
The Bi-directional nature of Time
Sensing the Future and forming a love relationship with it
How to move from anxiety about Time to the brilliance of Timing
From Narrative Self to Witness: Releasing your need to control
The relationship between Dreaming and Money
Connecting with your Future Self
Exploring your Radiant Essence that lives outside of Time and space
Money and Maslow's Hierarchy – A new basis for money
From fear and greed to communion with the world
Becoming a vehicle for the expression of the universe
Each of the six sessions in this course will end with a meditation or technique to help you enhance your journey of consciousness, featuring the Hemi-Sync® audio guidance technology, along with suggested practices intended for you to incorporate the material into your daily life.
With personal guidance and support provided by Paul Rademacher, former Executive Director of The Monroe Institute, for the duration of the course.
IMPORTANT DISCLAIMER The intention of this workshop, and its teachers and producers, is only to offer information of a general and educational nature to help you in your quest for physical, emotional and spiritual well-being. The teachings and exercises presented in the workshop do not represent medical advice or prescribe the use of any technique as a substitute or replacement for seeking professional care or treatment for physical, psychological/emotional, or medical problems you may be experiencing.
If you have any specific questions about any medical or psychological matter you should consult your doctor or other professional healthcare provider. If you think you may be suffering from a medical or psychological condition you should seek immediate medical attention. You should never delay seeking professional medical/psychological advice, disregard such advice, or discontinue medical/psychological treatment because of information provided in the workshop or on our related web site. In the event you use any of the information in this course for yourself or others, the course teachers and producers assume no responsibility for your actions.
DO NOT listen to Hemi-Sync® while driving or operating heavy equipment, or with other devices that may influence brain-wave activity. If you have a tendency towards seizures, auditory disorders, or adverse mental condition(s), DO NOT listen to Hemi-Sync® without first consulting your physician. In the unlikely event that you experience any unusual physical or mental discomfort, immediately discontinue use.
WORKSHOP SYLLABUS
Introduction
Welcome and Introduction
About This Course
What You Will Need
The Way of Hemi-Sync®: An Introduction to the Hemi-Sync Audio Guidance Technology
Session One: Relaxing Into the Heart
Affirmation and Relaxation
Guided Meditation: Relaxation
Introduction to The Conscious Heart
Guided Meditation: Breathing Into the Heart
Perceiving the World through the Heart
Practice Suggestions
Session Two: Twilight Awareness and Dreaming
Qualities of the Heart: Relationships
Guided Meditation: Expanding Your Heart
Twilight Awareness: The Rationale
Twilight Awareness: Setting Up the Practice
Guided Meditation: Evening Practice
Becoming a Student of the Dream
Guided Meditation: Working With Your Dreams
Practice Suggestions
Hemi-Sync® Practice Support: Your Heart's Song
Session Three: Beyond the Narrative Self
Beyond the Narrative Self
Forming a Relationship with Dream Figures
The Language of the Heart
Guided Meditation: The Experience of Silence
Practice Suggestions
Hemi-Sync® Practice Support: The Shaman's Heart
Session Four: Time
The Bi-Directional Nature of Time
How We Sense the Future
Guided Meditation: Connecting With Your Future Self
Near Death Experience and Your Radiant Essence
Guided Meditation: Connecting With Your Radiant Essence
Session Five: Money
Our Relationship with Money
Connecting to the All
Guided Meditation: Communion With the World
Maslow's Hierarchy
Guided Meditation: Sacred Money Laundering
Session Six: Enlightenment
Creating From the Heart
Guided Meditation: Creating From the Heart
Releasing Agency: The Narrative Self as Witness
Guided Meditation: Communion as a Felt Sense
From Singing to Being Sung
Suggestions For Your Journey
Hemi-Sync® Practice Support: Your Heart's Song
Copyright © 2018-21 Glidewing, Inc. - All Rights Reserved