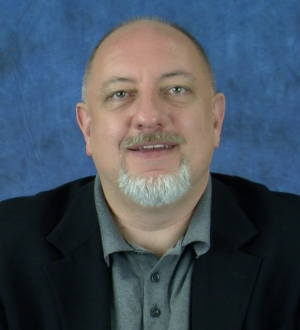 Joel Fotinos
Cancellation Policy: You may cancel your enrollment for any reason during the first week. The deadline is the first Friday of the workshop, and we will refund your enrollment fee less credit card fees charged by our payment processing provider.
Time-Zone Friendly: There are no set class times. Participants from all over the world can attend and no prior experience is needed. Audio/Visual material is pre-recorded and streamed. You can replay the instructional sessions as often as you need for the duration of the workshop.
System Requirements: Broadband Internet access is essential due to the streamed video content. We recommend the Firefox, Chrome and Safari browsers for use with our course web sites. GlideWing Workshop Videos are compatible with all desktop, notebook and mobile devices, including Apple and Android tablets and smartphones.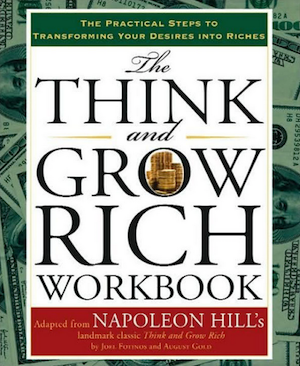 from Think and Grow Rich:
We all have the power:
"Man may become the master of himself, and of his environment, because he has the power to influence his own subconscious mind, and through it, gain the cooperation of Infinite Intelligence."
This method can work for you:
"The method of attracting money described here does not depend upon the law of averages. Morever, the method plays no favorites. It will work for one person as effectively as it will for another."
Everything is possible:
"There are no limitations to the mind except those we acknowledge."
Which do you choose?:
"Remember, no more effort is required to aim high in life, to demand abundance and prosperity, than is required to accept misery and poverty."
Learn how to live your desires:
"I wish to convey the thought that all achievement, no matter what may be its nature, or its purpose, must begin with an intense, burning desire for something definite."
Believe that it's your time NOW:
"There is a difference between wishing for a thing and being ready to receive it. No one is ready for a thing until he believes he can acquire it."
Workshop Information

Napolean Hill's Think and Grow Rich:
13 Practical Steps to Success in any Endeavor
October 21 - November 12, 2023
Three-week online workshop includes seven downloadable Hemi-Sync® exercises.
Workshop registration: US $195.00
---
To register using PayPal, click on the "Add to Cart" button, and then follow the instructions on the following page. Once we have processed your registration, we will complete your enrollment and send you further instructions by email.

You can also click here to purchase and enroll in the workshop using the Stripe payment system directly on the course site. On the course site, you can use your existing GlideWing account, or create a new one.

For assistance, please write to us at programs@glidewing.com.
Perhaps more timely than ever, the #1 book on personal development ever written was born in the aftermath of the now infamous 1918 global pandemic and the 1929 stock market crash that ushered in the great depression. It was a time when we needed to be reminded that "One of the most common causes of failure is the habit of quitting when one is overtaken by temporary defeat."
This online course is based on Napoleon Hill's classic work, Think and Grow Rich, the best-selling philosophy for success of all time. Think and Grow Rich is a manifesto for living the life you were born for – and a blueprint for success of all kinds, including financial, professional, personal, physical, and spiritual. Originally published in 1937, Think and Grow Rich has gone on to sell tens of millions of copies, and transformed the fortunes – and dreams – of many of the most successful people, from all walks of life, in the last 80 years. The 13 Steps to Riches contained in the philosophy create a roadmap to success that has proven to work for countless entrepreneurs, students, CEO's, and anyone who wants to discover the extraordinary program to achieve their own personal goals.
Despite the title, a deeper reading of the book shows that not one of Napolean Hill's "13 Steps to Riches" actually mentions money, and that these thirteen steps can actually be used to create anything we desire. In fact, as you read through Think and Grow Rich you'll notice that most of the examples in the book are about people who didn't just create money, they created their passion, their dream jobs, love, art, and even created a path that enabled the author's deaf son to hear. Napoleon Hill didn't create these thirteen steps, he merely discovered them, and then put them together in an organized way that would help people have a structure to move forward.
This three-week online workshop with master teacher Joel Fotinos is your personal course for understanding and using the transformative Think and Grow Rich philosophy. Designed to not only explain the principles but also show how they can be used in modern-day life, this workshop is inspiring, exciting, active, and practical.
This course includes:
A thorough, basic understanding of the 13 Steps to Riches from the most widely-read success philosophy ever written
Exciting lectures from Joel Fotinos, including inspirational stories from his life and those who have been positively influenced by Think and Grow Rich
Simple ways to apply the ideas to your everyday modern life goals – whether they be spiritual, financial, professional... or nearly anything else
Instructions in forming a powerful Master Mind Group or Partnership
The secret of the Imaginary Council, that you can use anytime, anywhere to gain wisdom and insight
Discovering how "Sitting For Ideas" can unlock life-changing creative solutions, projects, and endeavors
The most powerful quotes from Think and Grow Rich available in a handy pdf
Short and easy experiential videos including illuminating meditations and practical self-analysis exercises
And so much more...!
Author, businessman, and teacher Joel Fotinos is the perfect guide in this inspirational journey. At one point in his life, he had huge credit card debt, was in a difficult job, and struggled with the guilt and depression of extreme debt. Once he began his own journey from "rags to riches" – of which Think and Grow Rich has been a cornerstone – he began teaching others the principles so they could experience their own transformation. Now, having taught thousands of people the principles over the last decade, he can show you how you can follow your own North Star to the life of your dreams.
"As I learned and began using the Think and Grow Rich philosophy in my own life, I was haunted by one very important question: if these principles work for some people, why don't they work for others? That question fueled my own journey, and also helped me to decode the philosophy for a wide range of people. I was determined that the principles would work for me. The more I lived these principles and taught them to others, the more I realized how brilliant and powerful they are." – Joel Fotinos
Enjoy this course, allow yourself to engage fully in it, doing every exercise, read every page assigned, and give as much as you can from your heart. See how much you can grow in these three weeks — make it your adventure, decide that you are going to learn, and then remember that decision each and every day.
This is YOUR LIFE, and you are worth the effort!
During the three weeks of the workshop, Joel Fotinos will be there to support you, providing personal advice and answering your questions through our workshop forums and private messaging system.
THE WORKSHOP
Workshop Features:
Three-week, teacher-guided online workshop
Step-by-step class video instructions (via streaming video)
New material released twice a week
Six hours of video instruction, practice exercises, and meditations
No set class times - review video instruction any time and as often as necessary throughout the workshop
Seven downloadable guided meditations and exercises featuring the Hemi-Sync® audio guidance technology
Continuous personal support and individual advice from Joel Fotinos via workshop forums and messenger
Copyright © 2017-23 Glidewing, Inc. - All Rights Reserved