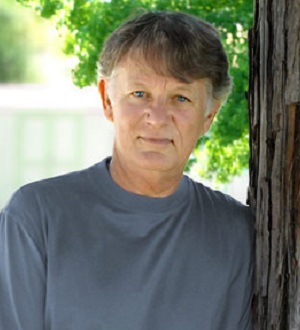 Marc Allen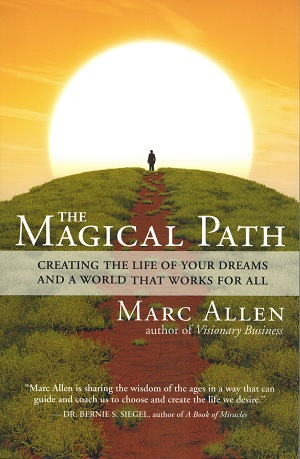 Biography
"You will be what you will to be;
Let failure find its false content
In that poor word 'environment,'
But spirit scorns it, and is free."
-James Allen, from As a Man Thinketh
"Success with ease" is the single phrase that could be used to describe Marc Allen's life journey. Today we know Marc as a highly acclaimed author, speaker, composer, and president and co-founder of New World Library – one of the leading independent publishers in the country, whose authors include luminaries like Eckhart Tolle, Deepak Chopra, Shakti Gawain, Dan Millman, Joseph Campbell, and Barbara Marx Hubbard, to name just a few.
When asked about his achievements, Marc points to a single factor to which he attributes his success: the incredible creative power inherent in the human mind and spirit. Success and abundance, Marc says, is within reach of anyone who has discovered how to use their natural, inner creative power.
Until the age of thirty Marc had been what he calls a "poverty-case." He found it difficult to hold a job and was never sure he would scrape together enough to pay the rent for his little slum apartment in a funky part of Oakland, California. These financial uncertainties were a source of frequent fears and anxieties.
All of that changed on his thirtieth birthday. When he woke up that morning, he realized he no longer wanted to live that way. He allowed himself to dream and imagine what his ideal life would be like: he wanted success; he wanted abundance and peace of mind. When he dared to dream of his ideal, he wanted success in all areas of his life in an "easy and relaxed manner, a healthy and positive way," with no long hours or other personal sacrifices.
On that birthday Marc wrote down his dreams on a piece of paper with the title "Ideal Scene" at the top — and he discovered he had taken the first step toward bringing his dreams into reality.
Marc often says that he is by no means a type-A workaholic. He humorously calls himself a "Type-Z personality" (one of Marc's books is called "The Type-Z Guide to Success: A Lazy Person's Manifesto for Wealth and Fulfillment"). He doesn't work on Mondays, likes to sleep late and hardly ever gets to the office before 1pm. He uses the creative power of the mind to bring about the life of his dreams – via the process and a set of tools that he perfected over the years and now shares through his books and seminars.
Marc has written a number of books, including The Magical Path, The Greatest Secret of All, The Millionaire Course, Visionary Business, A Visionary Life, Tantra for the West, and The Ten Percent Solution.
Today he continues to enjoy the life of his dreams, writing inspirational works, composing beautiful, soaring music, publishing books that he loves, and living each day in joy, appreciation, and inner-peace.
Register Now
Copyright © 2016-18 Glidewing - All Rights Reserved