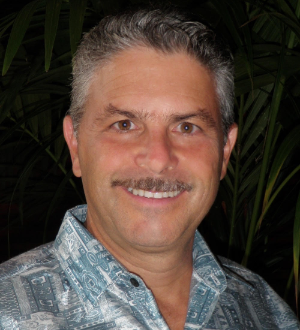 Michael Reed Gach, Ph.D.
Biography
Michael Reed Gach, Ph.D. is an inspiring teacher who combines a friendly, warm, accessible teaching style with precise technical skill. Through his thirty-five years of experience, his groundbreaking self-treatment techniques have brought pain relief and healing to thousands of people.
Michael Reed Gach, Ph.D., founded the Acupressure Institute in 1976 and directed it for 33 years. During this time he taught over 100,000 people. Michael's books, CDs & instructional videotapes are all available at Acupressure.com. His works have sold over a half-million copies bringing hands-on healing to thousands. Michael Gach is the author of the best selling book, Acupressure's Potent Points (Bantam Books), as well as Acu-Yoga, Bum Back Book, Greater Energy, Acupressure Pain Relief, Acupressure for Lovers, and Acupressure for Emotional Healing (Bantam Books).
Gach has appeared on hundreds of radio and television shows. He has produced over forty instructional booklets, audiotapes and videotapes available and featured on Acupressure.com - the most comprehensive website on Acupressure.
Michael Gach is the originator of Acu-Yoga, a self-healing system of exercises that integrates the knowledge of two ancient methods of health maintenance, Acupressure and Yoga. Increased effectiveness results from combining these two powerful forms of holistic healing.
Michael Reed Gach received a B.A. degree from Immaculate Heart College in Social Relations & a Ph.D. from Columbia Pacific University in Health & Human Services.
Michael also received advanced acupressure training from Ron & Iona Teeguarden, Traditional Chinese Medicine from Frank Chung, and training in Zen Shiatsu from Japanese Zen Priest Reuho Yamada. He took the 3HO Kundalini Yoga Teacher Training from Gurucharan Singh Khalsa.
Copyright © 2018 Glidewing - All Rights Reserved