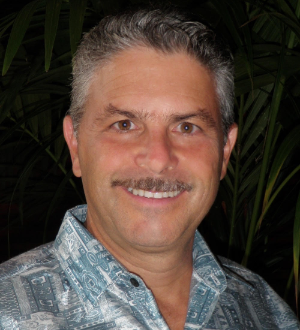 Michael Reed Gach, Ph.D.
Cancellation Policy: You may cancel your enrollment for any reason during the first week. The deadline is the first Friday of the workshop, and we will refund your enrollment fee less credit card fees charged by our payment processing provider.
Time-Zone Friendly: There are no set class times. Participants from all over the world can attend and no prior experience is needed. Audio/Visual material is pre-recorded and streamed. You can replay the instructional sessions as often as you need for the duration of the workshop.
System Requirements: Broadband Internet access is essential due to the streamed video content. We recommend the Firefox, Chrome and Safari browsers for use with our course web sites. GlideWing Workshop Videos are compatible with all desktop, notebook and mobile devices, including Apple and Android tablets and smartphones.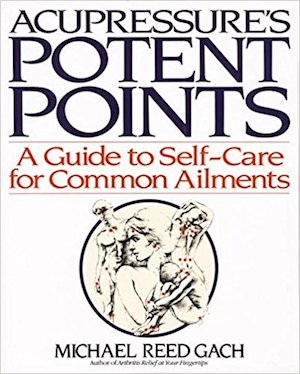 Acupressure Healing Meditations
To register, click on the "Register Now" button below, and then follow the instructions on the following page. Once we have processed your registration, we will complete your enrollment and send you further instructions by email.

For assistance, please write to us at programs@glidewing.com.
---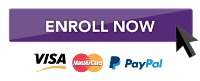 4-WEEK FULLY GUIDED self-HEALING COURSE
WITH MICHAEL REED GACH, PH.D.
May 15 - June 12, 2021
Learn how to enhance Meditation with key Acupressure points for Relieving Stress, Pain, Common Ailments, Headaches, Brain Fog, Racing Thoughts, soothe Digestive Problems, Trauma, Chronic Fatigue, Fibromyalgia, Sleep Disorders & Depression
Workshop Enrollment: $195.00
By learning how to use Acupressure points with meditation, you can find peace of mind & enhance your journey to spiritual awakening. The points open the flow of healing energy to greater enhance your meditation practice and experience.
Michael will guide you step by step how to use key Acupressure points, Acu-Yoga postures and hand-specific types of meditations. Each week, we'll focus on different ways in which these simple exercises can make a significant difference in your life:
Week 1 — Presents methods for relieving stress, shoulder and neck tension
Week 2 — Shows you how to relieve pain & common ailments
Week 3 — Teaches Meditations for clarity of mind
Week 4 — Focuses on spiritual practices
WORKSHOP contents & features:
Four-week, teacher-guided online workshop
Step-by-step class video instructions (via streaming video)
New teaching session released weekly
Five hours of video instruction, practice exercises, and meditations
Detailed workbook with instructions for each exercise in the course
No set class times - review video instruction any time and as often as necessary throughout the workshop
Fifteen downloadable guided meditations and exercises for your practice
Continuous personal support and individual advice from Michael Gach via workshop forums and messenger
Michael Reed Gach, Ph.D., is an international Acupressure Therapy expert. Gach's 7 how-to acupressure books have sold 1/2 million copies on how to heighten your life, relieve stress, headaches, backaches, chronic fatigue, and sleep better. Gach's best selling book Acupressure's Potent Points book contains 400 illustrations showing how to relieve 40 common complaints from A to Z.
IMPORTANT DISCLAIMER
The teachings and exercises of this workshop do not represent medical advice and should not be considered a substitute for care or treatment by a medical doctor or other professional health care provider. If you have questions about your health care needs or think you may be suffering from a medical or psychological condition, seek prompt medical attention.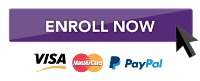 Copyright © 2018-21 Glidewing, Inc. - All Rights Reserved