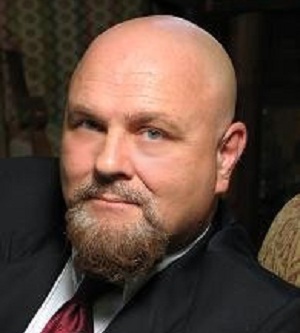 Robert Bruce
Cancellation Policy: You may cancel your enrollment for any reason during the first week. The deadline is the first Friday of the workshop, and we will refund your enrollment fee less credit card fees charged by our payment processing provider.
Time-Zone Friendly: There are no set class times. Participants from all over the world can attend and no prior experience is needed. Audio/Visual material is pre-recorded and streamed. You can replay the instructional sessions as often as you need for the duration of the workshop.
System Requirements: Broadband Internet access is essential due to the streamed video content. We recommend the Firefox, Chrome and Safari browsers for use with our course web sites. GlideWing Workshop Videos are compatible with all desktop, notebook and mobile devices, including Apple and Android tablets and smartphones.
Workshop Information

Energy Work
Discovering Your Energy Body
To be announced
With personal support and coaching from Robert Bruce
Workshop registration: $195.00
---
To register, click on the "Add to Cart" button, and then follow the instructions on the following page. Once we have processed your registration, we will complete your enrollment and send you further instructions by email.

For assistance, please write to us at programs@glidewing.com.
Develop your subtle energy body, and expand your awareness of the greater reality that surrounds us all
Energy work has many practical uses. It improves physical health and self-healing and accelerates all aspects of spiritual and psychic development. Running energy through your energy body stimulates your physical body's own powerful self-healing mechanisms and connects you with your higher self.

Energy Work is a collection of simple practices based on focused body awareness actions. Starting with a set of exercises that will have you feeling energy quickly, it builds step-by-step into a complete system for stimulating and developing your energy body.

The descriptions of the energy body, meridian energy lines, and energetic structures given throughout this course are based largely upon Robert Bruce's own observations gained through the practice of energy work. We will focus on doing energy work rather than on discussing its technical and esoteric complexities. With this in mind, complex theory and explanations are kept to a minimum. And with that said, it is time to begin an amazing journey, a journey of learning by doing, which is surely the only way to truly know anything.
THE WORKSHOP
In this workshop:
Stimulate and develop your energy body
Remove energy blocks and restore the flow of vital energy
Ask questions, solve problems, share your experiences
Learn from the experiences of others
Further your spiritual growth
Workshop Features:
Three-week Intensive Online Workshop
Practical Instruction presented with streaming video - no set class times
View presentations as often as necessary for the duration of the workshop
Easy-to-use course website
Personal support and guidance from Robert Bruce
Learn and practice from the comfort of your own home
Copyright © 2019-20 Glidewing - All Rights Reserved