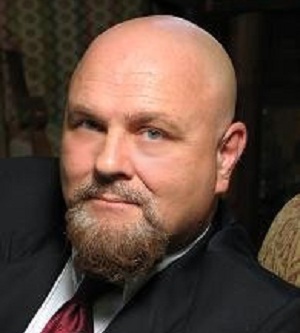 Robert Bruce
Biography
Robert Bruce is an internationally respected author, mystic, and teacher. A true spiritual pioneer, the experiential depth and scope of his knowledge is remarkable.
Robert is the author of several bestselling books, including Astral Dynamics, Energy Work, and Practical Psychic Self-Defense , and coauthor of Mastering Astral Projection and the Mastering Astral Projection Audio Companion with Brian Mercer. Robert has appeared multiple times on Coast to Coast AM and Dreamland Radio, along with other national radio shows.
Robert's groundbreaking Energy Work system is a revolutionary new method of stimulating and developing the energy body. This system is extremely powerful and effective, yet it is very simple to learn. This energy work system has universal applications. It can be used as a stand-alone system, for spiritual and psychic development, healing and self-healing. It can also be used to empower any traditional system that utilizes subtle energy, including Yoga, Tai Chi, Reiki, Qi Gong, Martial Arts, etc.
Robert Bruce has studied and developed a set of effective techniques for inducing the out of body experience, also known as astral projection. These techniques, along with his Energy Work methods, are taught in his online workshop, the Astral Dynamics Practical Intensive.
Robert's methods are very easy to learn and to do. Students typically feel noticeable subtle energy activity after only a few minutes instruction and practice. This level of stimulation is something that normally takes years of practice to achieve with other systems.
"The workshop has been extremely generous and well thought out. A lot of experience has gone into condensing and presenting a workshop in this subject which is not easy to teach. I think the online format in a way is ideal. A necessary momentum is build up within the group and still we practice individually according to our schedules. Also the prompt responses from the staff to the various questions helped to heighten intensity. My most memorable experience was having this opportunity. I have a read so many books on astral projection and also ordered quite a few not very good trance cd's. Your approach to the material and the JOOB cd's are outstanding. You have cut to the chase and designed a system that actually makes it possible to learn to have an OBE. On the experiential level I had quite a few spontaneous OBE's as well as lucid dreams and I really got in contact with my energy body -- not a day without vibrations." - J.K., Denmark
Copyright © 2015-18 Glidewing - All Rights Reserved