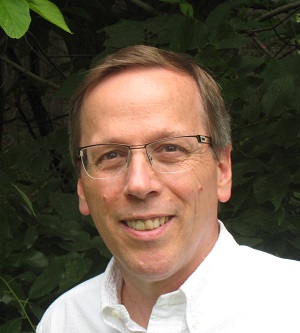 Robert Waggoner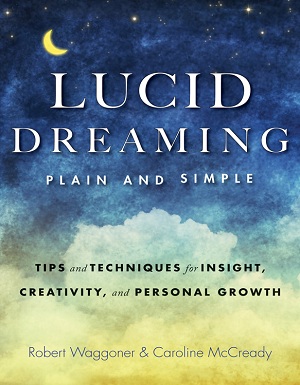 Biography
Author Robert Waggoner is past President of the International Association for the Study of Dreams (IASD). For the past ten years, he has been the co-editor of the online magazine, The Lucid Dreaming Experience, the only ongoing publication devoted specifically to lucid dreaming. A lucid dreamer since 1975, he has logged more than 1,000 lucid dreams.
Lucid dreaming offers science a revolutionary psychological tool to experiment and investigate the deeper aspects of the dream state, consciousness and the mind. In 1975, Robert taught himself a simple technique to become consciously aware in dreams. Since that time, lucid dreaming has been proven by the pioneering research of Dr. Keith Hearne, University of Hull, and Dr. Stephen LaBerge at Stanford.
Robert's first book, Lucid Dreaming: Gateway to the Inner Self, shows how lucid dreamers can explore the subconscious and its knowing. With fascinating lucid dream examples, thought-provoking questions and exciting techniques, it has been hailed "a classic" by experienced lucid dreamers. His latest book, Lucid Dreaming, Plain and Simple: Tips and Techniques for Insight, Creativity and Personal Growth, written in collaboration with Carolina McCready, was called the "perfect book for beginners" by easy-lucid-dreaming.com.
Robert frequently speaks on lucid dreaming at national and international dream conferences, workshops and college classrooms, including Sonoma State University, Iowa State University, The University of Washington, The University of Michigan-Ann Arbor, Evergreen State College, and internationally at Tel Aviv University and Hebrew University, in Jerusalem, Israel.
Robert has been interviewed by CNN, CBS News and ABC News (KABC - Los Angeles) about the practice of lucid dreaming. His comments have appeared in media as diverse as DETAILS, The Huffington Post, Pittsburgh Post Gazette, Popular Science and Brides magazine. During 2009-2010, he had a regular Iowa Public Radio show, discussing dreams and lucid dreams.
The Lucid Dreaming Experience
The Lucid Dreaming Experience is an independently published quarterly e-zine dedicated to educating and inspiring lucid dreamers everywhere. The magazine seeks to educate, inform and inspire lucid dreamers by exploring lucid dream techniques, sharing lucid dreams and discussing the potentials of lucid dreaming.
Through the lucid dream experiences of our readers, you will learn a lot about lucid dreaming — new challenges to try, techniques to prolong lucidity, ideas about the boundaries of lucid dreaming and more. Many of our readers find that reading about lucid dreams in the LDE (particularly at night before going to sleep) increases their likelihood of having lucid dreams!
Lucid Dreaming Plain and Simple
Based on many decades of personal experience and some of the latest scientific research, Lucid Dreaming Plain and Simple, seeks to introduce the beginner to the science and practice of lucid dreaming. Robert Waggoner, author of the acclaimed book, Lucid Dreaming: Gateway to the Inner Self, has teamed up with a talented teacher and lucid dreamer based in London, Caroline McCready, to help you learn important lucid dreaming techniques to induce, maintain and explore this special state. Along the way, you will be treated to numerous examples of lucid dreams, and the various 'lessons in lucidity' that emerge from the authors' decades of experience and observant eye.
Lucid dreaming offers you access to an inner platform to call forth creativity, promote healing, seek insight and personal transformation. In clear and thoughtful language, Lucid Dreaming Plain and Simple shows you what you need to know in order to benefit from this extraordinary state. Moreover, you will learn how experienced lucid dreamers use this to accelerate spiritual growth, heal from past traumas and clear out mental debris which keeps you from your full potential. 
Copyright © 2015-18 Glidewing - All Rights Reserved