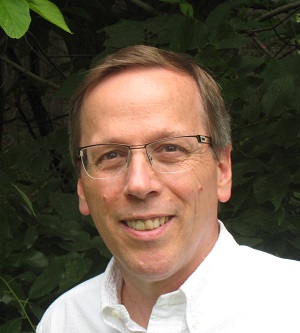 Robert Waggoner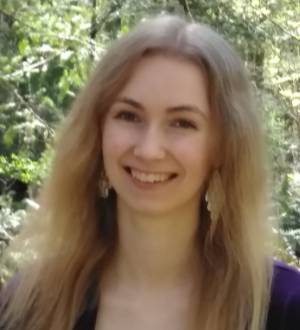 Gillian Thetford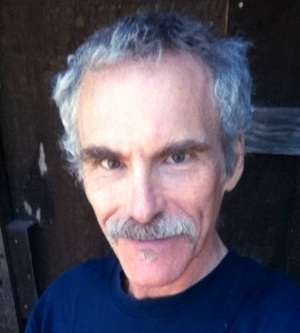 Ed Kellogg
Cancellation Policy: You may cancel your enrollment for any reason during the first week. The deadline is the first Friday of the workshop, and we will refund your enrollment fee less credit card fees charged by our payment processing provider.
Time-Zone Friendly: There are no set class times. Participants from all over the world can attend and no prior experience is needed. Audio/Visual material is pre-recorded and streamed. You can replay the instructional sessions as often as you need for the duration of the workshop.
System Requirements: Broadband Internet access is essential due to the streamed video content. We recommend the Firefox, Chrome and Safari browsers for use with our course web sites. GlideWing Workshop Videos are compatible with all desktop, notebook and mobile devices, including Apple and Android tablets and smartphones.
Comments from Workshop Participants
This workshop was WAY beyond anything I could've imagined. Every subject I was interested in was touched upon. Robert's presence, vast responses, and encouragement were out of this world...literally! smile I'm so excited to continue on this path.
A.M., USA
Robert is a great teacher. A world treasure. Having him and the community her has drawn here has really me focus on the goals I set for myself in the course. There have been a lot of great contributions by the participants in the course as well. I received a great expansion in my perspective on lucid dreaming.
- B.C., USA
This workshop has been a spiritual journey that FAR exceeded my expectations. It has touched me really deeply. The content is wonderful. However; it has been Roberts care, encouragement and gently challenging us all to go deeper into our dreaming experiences that makes this workshop truly excellent. Robert lives the lucid dreaming teachings; it clearly shows in his careful and kind attention to each participant and inspires me to try and live lucidly and with awareness and compassion. Robert is a wonderful teacher and facilitator who goes that extra mile to help each one of us. I am so grateful for this experience, and feel really blessed to be part of it. I will remember this workshop experience forever. Many many thanks.
- F.B., UK
I think the course is excellent for beginning lucid dreamers and also has tons of info for advanced lucid dreamers who want to take lucid dreaming deeper. This workshop takes the subject of lucid dreaming much deeper than any author or presenter on the subject ever! I highly recommend joining the workshop!
- J.P., USA
Naturally Robert brings his immense wealth of experience and pioneering spirit to the subject but I will always be especially grateful for his generosity with his time. Always accessible and unerringly insightful, Robert helped me to expand not only my practical knowledge but he broadened my philosophical outlook as well. My dream and waking life has definitely been enriched by the experience.
- D.P., USA
I would like to say how grateful I am for Robert's sharing of his decades of experimentation in Lucid Dreaming. He is insightful about the extraordinary potential of LD, very gentle in encouraging all to learn and examine their beliefs, and generous, informative and extremely attentive in the forum. I want also to express gratitude to Glidewing, for making important teachings on the nature of 'reality' and consciousness available to interested people the world over.
- T.F., USA
The course made a lot of profound concepts accessible and I will continue to go back to and benefit from what I learnt for a long time. The support from both Robert and Caroline was wonderful: personal, supportive and insightful. It really added to the learning experience.
- A.R., UK
This course thoroughly explores the depths of lucid dreaming. Every level of lucid dreamer will benefit immensely from completing it.
- M.L., Australia
It was very informative to share lucid dreaming experiences with other dream interested people from around the world.
- M.B., Switzerland
Workshop Information

Lucid Dreaming and Living Lucidly

Gateway to the Inner Self
June 19 - July 18, 2021
A four-week online workshop with personal support and guidance provided by Robert Waggoner, Gillian Thetford and Ed Kellogg
Workshop registration: $295.00
---
To register, click on the "Register Now" button, and then follow the instructions on the following page. Once we have processed your registration, we will complete your enrollment and send you further instructions by email.

For assistance, please write to us at programs@glidewing.com.
A Practical Guide to Lucid Dreaming, and the Art of Living Lucidly
Throughout history, experienced lucid dreamers have used lucid dreaming as an expressway into greater spiritual development, realizing the nature of consciousness and the inter-connected knowing that Carl Jung theorized as the collective unconscious. Some, like the Indian Buddhist yogi, Naropa, have suggested that the main technique of dream yoga, lucid dreaming, offers serious students one of the six pathways to enlightenment.
On the surface, lucid dreaming seems simple, curious and fun – a paradoxical state in which you know you are dreaming, while you are dreaming. There, you can fly through space, create fire breathing dragons or magical unicorns, and cast spells like Harry Potter, all in the safety of your subconscious mind. Lucid dreaming's potential for creative play and joyous pleasures seems infinite.
Scientifically validated for thirty years, recent neuroscientists have deemed lucid dreaming a "hybrid state of consciousness" since the dreaming brain and portions of the waking/conscious brain show simultaneous activation. In other words, when you are lucid dreaming, your conscious mind and your subconscious mind join in a shared creative collaboration, or a unique, hybrid state of consciousness.
The Workshop
This workshop reaches out to all explorers of lucid dreaming – from the inexperienced beginner to those who have ventured far along the path. Over the course of a month, this workshop will take you much deeper than the lucid dreaming basics. In this workshop, you will learn how experienced lucid dreamers use this state to access personal creativity, inner knowledge and spiritual wisdom. You will see how others have used lucid dreaming to overcome emotional blocks, direct healing intent to physical ailments, and explore the Self.
Moreover, you will explore how to utilize the lessons of lucidity and bring them into your waking, day-to-day life so that you can live more lucidly. Naturally, bringing greater awareness into your waking life can lead to greater lucid dreaming. Similarly, learning how intent, expectation, beliefs and focus influence your lucid dreaming can give you liberating insights into how to use those same mental activities in your waking life - and consciously co-create a richer, deeper, more fulfilling life.
Our workshop instructor, Robert Waggoner, Past President of the International Association for the Study of Dreams, wrote the highly-acclaimed book, Lucid Dreaming: Gateway to the Inner Self, and more recently, Lucid Dreaming Plain and Simple (co-authored with Caroline McCready). Robert Waggoner frequently speaks at global conferences, universities and on radio talk shows about the subject of dreams and lucid dreaming. Robert successfully taught himself how to lucid dream in 1975, and since then, has logged more than one thousand lucid dreams.
We are pleased to welcome Gillian Thetford, who will be joining Robert Waggoner in presenting the Lucid Dreaming and Living Lucidly workshop! Gillian Thetford's lucid dreaming adventure began in March of 2016 when she had a spontaneous lucid dream that was so vivid and powerful that when she awoke, she decided to learn everything she could about the lucid state. After reading the scientific research and personal accounts of l ucid dreaming as a treatment for Anxiety disorders, she focused her lucid dreaming practice on her own healing from panic attacks. She felt firsthand the powerful healing one can achieve by working with the lucid state, and she has since focused her lucid dreams on all aspects of psychological and emotional growth.
She is a graduate of The Evergreen State College where she majored in Lucid Dreaming and Consciousness Studies. For her undergraduate culminating project, she designed and taught a series of beginning lucid dreaming workshops and spoke at the Unity Church of Olympia about lucid dreaming's potential for personal and spiritual development.
She has experienced over 100 lucid dreams and dedicates her time to educating others about how they can benefit from this incredibly deep state of conscious awareness.
Ed Kellogg earned his Ph.D. from Duke University, and has published papers in fields ranging from the biochemistry of aging to the phenomenology of consciousness. An adept lucid dreamer, Ed has studied lucid dreaming and its applications for over 30 years from the "inside-out," and as discussed by Robert in his groundbreaking Lucid Dreaming: Gateway to the Inner Self, has done pioneering work in the areas of lucid dream healing, mutual dreaming, psychopompic dreaming, psi-dreaming, and the lucidity continuum.
Why attend a Lucid Dreaming – Living Lucidly Workshop?
Practice lucid dreaming incubation techniques in a supportive environment
Discover how to maintain and prolong your lucid dreams
Learn effective techniques for moving within and manipulating a lucid dream
Resolve personal issues and blockages while aware in the subconscious
Lucidly access your own Inner Muse and wake with creative gifts
Experiment with the boundaries of your larger Self's knowing
Incorporate mental techniques from lucid dreaming into your daily life to elevate creativity and confidence
Learn how to open pathways to inner information, whether dreaming, lucid dreaming or waking
Seek spiritual knowledge and insight by experimenting with time/space, esoteric ideas and spiritual practices while lucid dreaming
Realize the Oneness - the inter-connected nature of consciousness
Workshop Features:
Four-week Intensive Online Workshop
Personal support and individual advice from Robert Waggoner
Practical Instruction presented with streaming video - no set class times
View presentations as often as necessary
Downloadable guided audio exercises for your practice
Learn and practice from the comfort of your own home
Time-Zone Friendly: There are no set class times. Participants from all over the world can attend. Audio/Visual material is pre-recorded and streamed. You can replay the workshop instructional sessions as often as you need for the duration of the workshop.
System Requirements: Broadband Internet access is essential due to the streamed video content. We recommend the Firefox, Chrome and Safari browsers for use with our course web sites. GlideWing Workshop Videos are compatible with all desktop, notebook and mobile devices including Apple and Android tablets and smartphones.
Copyright © 2016-18 Glidewing - All Rights Reserved