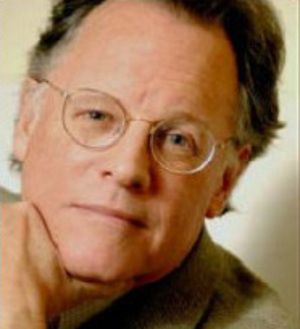 Stephan A. Schwartz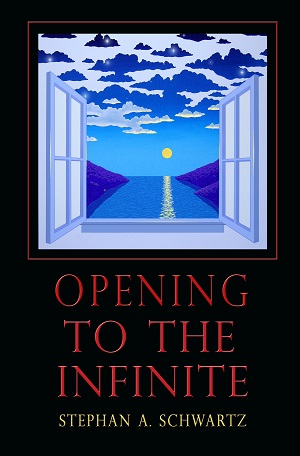 Curriculum Vitae
Scientist, futurist, and award winning author Stephan A. Schwartz is the columnist for the journal Explore, and editor of the daily web publication Schwartzreport.net in both of which he covers trends that are affecting the future. He also writes regularly for The Huffington Post. Academic and research appointments include: Distinguished Consulting Faculty of Saybrook University, and a Research Associate of the Cognitive Sciences Laboratory of the Laboratories for Fundamental Research; Senior Samueli Fellow for Brain, Mind and Healing of the Samueli Institute; founder and Research Director of the Mobius laboratory; Director of Research of the Rhine Research Center; and Senior Fellow of The Philosophical Research Society.
Government appointments include:
Special Assistant for Research and Analysis to the Chief of Naval Operations, consultant to the Oceanographer of the Navy.
For 40 years he has been studying the nature of consciousness, the role of consciousness in social transformation, exceptional human performance, social outcome research, and trends that are affecting the future. Schwartz is part of the small group that founded modern Remote Viewing research, and is the principal researcher studying the use of Remote Viewing in archaeology. He also uses remote viewing to examine the future. Since 1978, he has been asking people to remote view the year 2050, and out of that has come a complex trend analysis. Other areas of experimental study include research into creativity, meditation, and Therapeutic Intent/Healing.
He is the author of more than 130 technical reports and papers. In addition to his experimental studies he has written numerous magazine articles for Smithsonian, OMNI, American History, American Heritage, The Washington Post, The New York Times, as well as other magazines and newspapers. He hás produced and written a number television documentaries, and has written four books: The Secret Vaults of Time, The Alexandria Project, Mind Rover, Opening to the Infinite, and his latest, The 8 Laws of Change, winner of the 2016 Nautilus Book Award for Social Change.
He is listed in: Who's Who in the World, Who's Who in America, Who's Who in the West, Who's Who in Science and Medicine.
Copyright © 2016-18 Glidewing - All Rights Reserved