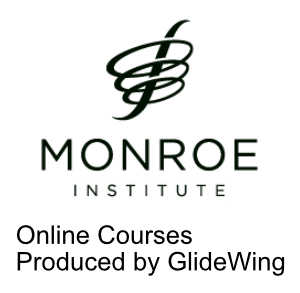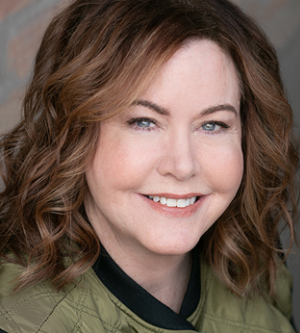 Carol Joyce
Comments from Participants
"It is nearest to the true Monroe Teachings plus as a bonus I love hearing Bob's voice, it makes it all so real for somebody who cannot attend the Monroe Institute"
– Theresia, Belgium
"The speed that things progress with this program are unrivaled. In my own experience, I made more progression with non physical work here CONSCIOUSLY than I have in ten years of working in and with the non physical and subtle. Am very excited and grateful for this opportunity and the gift of this program."
– Mindy, USA
"This training changed my life, everything was amazing. The video guidance of Scott was very helpful, clear and good structured. Carol's practical personal advices were very welcome. She helped me enhancing my experience during this training and try different way of doing the exercises so that I could help myself when it was needed. Carol is a very kind and helpful guide. Thank you very much."
– Carmen, Netherlands
No-Risk Cancellation Policy: Enroll with complete peace of mind: You may cancel your enrollment and receive a full refund up until the end of the first week of the workshop.
Time-Zone Friendly: There are no set class times. Participants from all over the world can attend and no prior experience is needed. Audio/Visual material is pre-recorded and streamed. You can replay the instructional sessions as often as you need for the duration of the workshop.
System Requirements: Broadband Internet access is essential due to the streamed video content. We recommend the Firefox, Chrome and Safari browsers for use with our course web sites. GlideWing Workshop Videos are compatible with all desktop, notebook and mobile devices, including Apple and Android tablets and smartphones.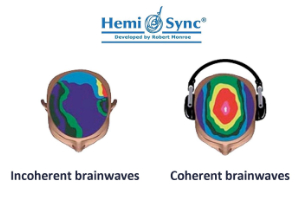 Hemi-Sync® Brainwave Patterns
Hemi-Sync® is a patented, scientifically and clinically proven audio-guidance technology refined with more than 50 years of research. Researchers learned that specific sound patterns could lead the brain to various states of consciousness, ranging from deep relaxation or sleep to expanded awareness and other extraordinary states.
The process works through the generation of complex, multilayered audio signals, which act together to create a resonance that is reflected in unique brainwave forms characteristic of specific states of consciousness. The result is a focused, whole-brain state known as hemispheric synchronization, or Hemi-Sync®, where the left and right hemispheres are working together in a state of coherence.
Beyond Meditation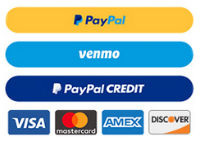 An Exploration of Consciousness
November 9 - December 1, 2019
For more than 45 years people have been attending The Monroe Institute's residential programs using Hemi-Sync, and acquiring specially-designed tools and techniques to expand beyond the limits of their physical existence.

Workshop registration: $325.00
---
To register, click on the "Register Now" button, and then follow the instructions on the following page. Once we have processed your registration, we will complete your enrollment and send you further instructions by email.

For assistance, please write to us at programs@glidewing.com.
Beyond Meditation is designed to take you beyond the experience of traditional meditation. Based on Robert A. Monroe's groundbreaking Gateway Voyage, in this program you will guided to experience a profound exploration of human consciousness. Using Hemi-Sync®, audio technology developed by Robert A. Monroe, you will quickly and easily experience expanded states of consciousness. When in these states you will be guided to explore, to understand, and to remember what you perceive.
Facilitated by a skilled and experienced Monroe Institute instructor, in this 3-week course you will:
Learn powerful tools to investigate, explore, and access guidance, to gain a new perspective and freedom.
Access and use the expanded state known as Focus 10, "mind awake, body asleep."
Experience Focus 12, "the state of expanded awareness," where you may ask for guidance.
Learn powerful tools to investigate and explore oneself, to access guidance, and gain a new freedom.
Be introduced to Focus 15, "the state of no time." Meet and communicate with your Inner Self Helper (ISH) to gain profound inner wisdom and deeper understanding.
These and other techniques you will be given are the core of Bob Monroe's unique approach to consciousness development. Once experienced and practiced, there is no limit to how far and how deep you can go or to the benefits you may receive.
About the Workshop
Beyond Meditation is a three-week workshop, with six teaching sessions. Each session provides instruction presented in the form of streaming video and audio exercises, with an average running time of about one hour. It is recommended that you have access to a minimum internet speed of 5 Mbps for streaming the exercises.
A new session will be introduced each Saturday and Tuesday, by noon, US Eastern/New York time. The instructional videos have been recorded specifically for this course. You don't need to be online at any particular time or day to view them, and once they are introduced on the course site, they remain available for your review and practice for the duration of the course, plus an additional two weeks after the course has ended.
The Monroe Institute (TMI) courses are meant to be primarily experiential in nature, so the more you engage in regular practice offline, using the Hemi-Sync® exercises provided, the more you can accelerate your progress. A Monroe Institute trainer will be available throughout the three weeks of the course to answer your questions and to provide support and guidance via our workshop forums and private messaging system.
As part of this course you will receive two additional exercise downloads to continue your exploration once the program has ended.
In addition you may apply the full cost of this online program towards the cost of a TMI Gateway Voyage residential program at our Virginia campus or our online Gateway Experience.
IMPORTANT DISCLAIMER

DO NOT listen to Hemi-Sync® while driving or operating heavy equipment, or with other devices that may influence brain-wave activity. If you have a tendency towards seizures, auditory disorders, or adverse mental condition(s), DO NOT listen to Hemi-Sync® without first consulting your physician. In the unlikely event that you experience any unusual physical or mental discomfort, immediately discontinue use. While many of our products contribute to wellness, they are not intended to replace medical diagnosis and treatment. All warranties whether express or implied, including warranties of merchant-Ability and fitness for a particular purpose, are disclaimed.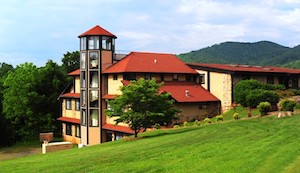 The Monroe Institute
"The Monroe Institute advances the exploration of human consciousness and the experience of expanded states of awareness as a path to creating a life of personal freedom, meaning, insight, and happiness."
The Monroe Institute® (TMI) is a preeminent leader in human consciousness exploration. TMI is devoted to the premise that focused consciousness contains the answers to humankind's questions. Through the use of technology, education, research and development, TMI has been advancing the experience of individuals in the exploration of targeted and expanded states of awareness for over 50 years.
Copyright © 2018 Glidewing, Inc. - All Rights Reserved