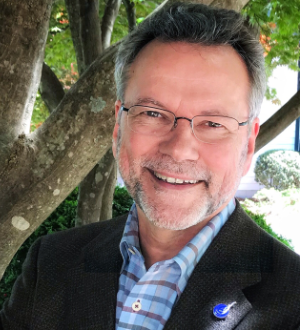 Scott Taylor
Biography
Scott Taylor, EdD, is President & Executive Director of The Monroe Institute. His vision for TMI is its expanded global distinction as the world's go-to organization for exploring human consciousness. Scott attended Gateway Voyage® in 1983, became an Outreach Trainer in 1985, and Residential Trainer in 1998.
His first-hand encounter in a shared NDE occurred in 1981 and he has been committed to exploring his own and others' experiences and raising awareness ever since. A known researcher and speaker in the field of NDE studies, Dr. Taylor's doctoral dissertation is entitled Near-Death Experiences: Discovering and living in unity.
His business experience includes CEO of Brett's Department Stores and The Expanded Awareness Institute. He was VP of Marketing and Sales for startup Phenix Biocomposites. Dr. Taylor mentored thousands of small business owners and nonprofit organizations through the small business management program for the state of Minnesota. In addition, he is the voice and author of six best-selling Into the Light audio albums that explore the intersection of Hemi-Sync® technology and near-death experiences.
Dr. Taylor earned business degrees from Coe College in Cedar Rapids, Iowa, and Kellogg Graduate School of Business at Northwestern University in Illinois. He earned a Minister of Spiritual Counseling degree from the New Seminary, New York City, and a doctorate in educational leadership from the University of St. Thomas in Minnesota, where he studied and wrote about the insights gained from persons who have had near-death experiences.
For fun, Dr Taylor is passionate about the sport of curling. He is married to the love of his life, Anne Hunter.
Copyright© 2018 Glidewing - All Rights Reserved