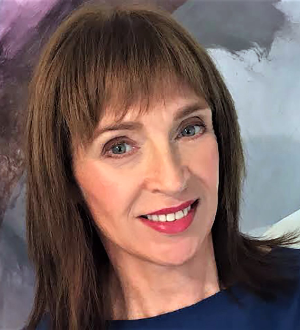 Patty Ray Avalon
Cancellation Policy: You may cancel your enrollment for any reason during the first week. The deadline is the first Friday of the workshop, and we will refund your enrollment fee less credit card fees charged by our payment processing provider.
Time-Zone Friendly: There are no set class times. Participants from all over the world can attend and no prior experience is needed. Audio/Visual material is pre-recorded and streamed. You can replay the instructional sessions as often as you need for the duration of the workshop.
System Requirements: Broadband Internet access is essential due to the streamed video content. We recommend the Firefox, Chrome and Safari browsers for use with our course web sites. GlideWing Workshop Videos are compatible with all desktop, notebook and mobile devices, including Apple and Android tablets and smartphones.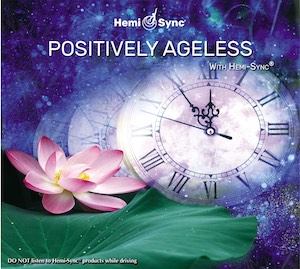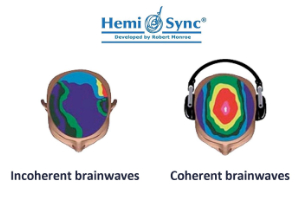 Hemi-Sync® Brainwave Patterns
Hemi-Sync® is a patented, scientifically and clinically proven audio-guidance technology refined with more than 50 years of research. Researchers learned that specific sound patterns could lead the brain to various states of consciousness, ranging from deep relaxation or sleep to expanded awareness and other extraordinary states.
The process works through the generation of complex, multilayered audio signals, which act together to create a resonance that is reflected in unique brainwave forms characteristic of specific states of consciousness. The result is a focused, whole-brain state known as hemispheric synchronization, or Hemi-Sync®, where the left and right hemispheres are working together in a state of coherence.
Ageless, Timeless


Creating an Ageless You
This course will teach you methods for using positive intention and deep relaxation to help rewrite the script for aging. With specially designed Hemi-Sync® audio exercises, you will enter into a new world of possibilities for aging differently! 
September 16 - October 8, 2023
Learn and practice from home with Monroe Institute Residential Facilitator Patty Ray Avalon
Workshop registration: $349.00
---
To register using PayPal, click on the "Add to Cart" button, and then follow the instructions on the following page. Once we have processed your registration, we will complete your enrollment and send you further instructions by email.

You can also click here to purchase and enroll in the workshop using the Stripe payment system directly on the course site. On the course site, you can use your existing GlideWing account, or create a new one.

For assistance, please write to us at programs@glidewing.com.
Our thoughts and feelings affect our bodies, and we are powerful creators based on how we choose to focus our minds. The body listens to every message we think and say, so it is vitally important to develop new habits in thought, to create the life we want, including an ageless physical body, an active, lively mind and a full and loving emotional life.
In this workshop you will learn to focus the power of your mind to pattern for rejuvenation, clear away emotional and mental patterns that no longer serve you, achieve a sense of positive well-being, and experience a timeless state of being. We actually affect our bodies and our lives according to the thoughts and beliefs we hold in our minds.
There will be opportunities to share your experiences and questions with your facilitator and your group in a supportive online forum.  Coaching is provided by Patty Ray Avalon, creator of over 40 Hemi-Sync audio meditations and designer four weeklong courses at Monroe Institute.
Workshop Features
Learn the key points for changing the way you age
Experience a patented sound technology that can help you access timeless states of being
Find out how to re-pattern old, conditioned beliefs and habits that can lock you in time
Enjoy deeply relaxing guided meditations that can influence how your body may reverse the aging effects of stress
This course will teach you methods for using positive intention and deep relaxation to help rewrite the script for aging. With specially designed Hemi-Sync® audio exercises, you will enter into a new world of possibilities for yourself!
Every session contains video-based instruction, guided meditations, practices and suggested optional Hemi-Sync® exercises available from The Monroe Institute. The guided meditations included in the course are downloadable for your continued practice after the course has concluded.
Workshop Features
Three-week teacher-guided online workshop
Step-by-step, practical instruction (via pre-recorded streaming video)
New material released twice a week
No set class times - review video instruction any time and as often as necessary throughout the workshop
Ten downloadable guided Hemi-Sync® meditations and exercises for your practice
Downloadable follow-along workbook and a list of recommended optional Hemi-Sync® exercises
Continuous support and advice from TMI trainer, Patty Ray Avalon
Learn and practice from the comfort of your home
IMPORTANT DISCLAIMER The intention of this workshop, and its teachers and producers, is only to offer information of a general and educational nature to help you in your quest for physical, emotional and spiritual well-being. The teachings and exercises presented in the workshop do not represent medical advice or prescribe the use of any technique as a substitute or replacement for seeking professional care or treatment for physical, psychological/emotional, or medical problems you may be experiencing.
If you have any specific questions about any medical or psychological matter you should consult your doctor or other professional healthcare provider. If you think you may be suffering from a medical or psychological condition you should seek immediate medical attention. You should never delay seeking professional medical/psychological advice, disregard such advice, or discontinue medical/psychological treatment because of information provided in the workshop or on our related web site. In the event you use any of the information in this course for yourself or others, the course teachers and producers assume no responsibility for your actions.
DO NOT listen to Hemi-Sync® while driving or operating heavy equipment, or with other devices that may influence brain-wave activity. If you have a tendency towards seizures, auditory disorders, or adverse mental condition(s), DO NOT listen to Hemi-Sync® without first consulting your physician. In the unlikely event that you experience any unusual physical or mental discomfort, immediately discontinue use.
Copyright © 2020-22 Glidewing, Inc. - All Rights Reserved