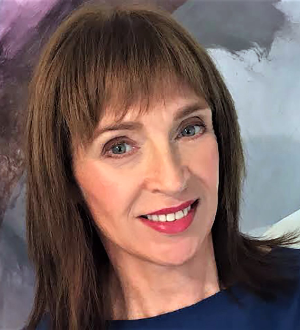 Patty Ray Avalon
Biography
Patty Ray Avalon is a former residential trainer and  lab coordinator at the renowned Monroe Institute in Virginia, where she worked for many years with the Hemi-Sync® technology. She is the author of over thirty five meditation CDs for Monroe Products, which includes the Hemi-Sync titles: Positively Ageless, The Creative Way, Healing Journeys Support and Inner States—Dawning of Awareness. She is also the author of the consciousness exploration blog, The Inner Zone.
She is a graduate and former faculty member of the Barbara Brennan School of Healing, and a former faculty member at Hollins College, in Virginia. She is a member of the Monroe Institute's Professional Division, The Institute of Noetic Sciences, and International Society for the Study of Subtle Energies and Energy Medicine (ISSSEEM).
Patty is as well,  a visionary artist, with a BFA and an MFA from Indiana University.  She has studied at the Art Institute of Chicago, and the Central School of Art and Design in London. She has her artwork in private and public collections around the world. Her work has been featured in the Washington Post, Metropolitan Home, Country Living, House and Garden, and other popular magazines. She also facilitates non-profit community art projects with the goal of expanding creative expression wherever she lives.
Putting her professional interests together in a larger perspective, Ms. Avalon feels that her true work in life, as a facilitator of consciousness studies, a visionary artist and an energy practitioner, is that she helps "make the invisible, visible."
Copyright © 2016-18 Glidewing - All Rights Reserved